Assessing Multimodal Work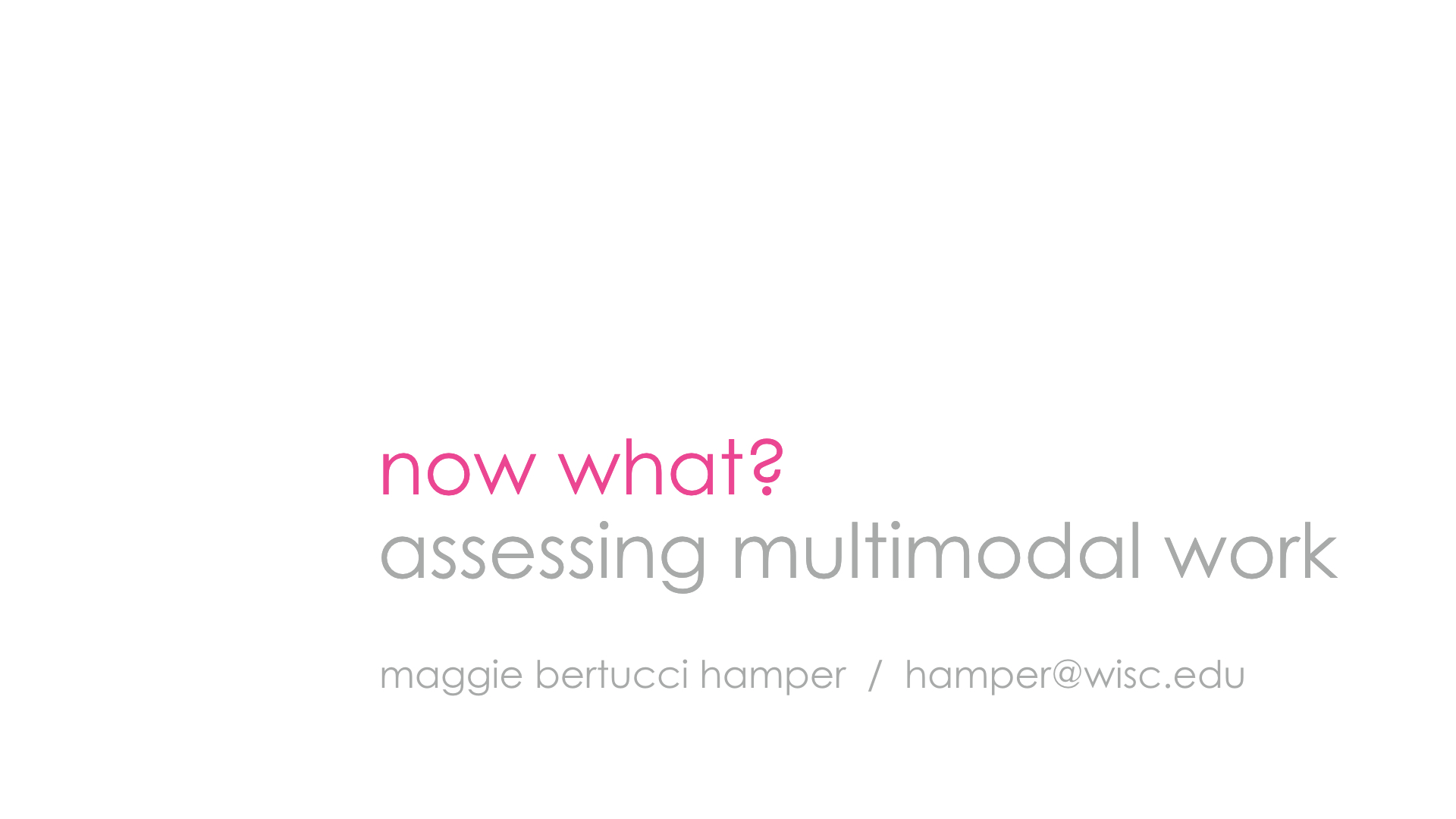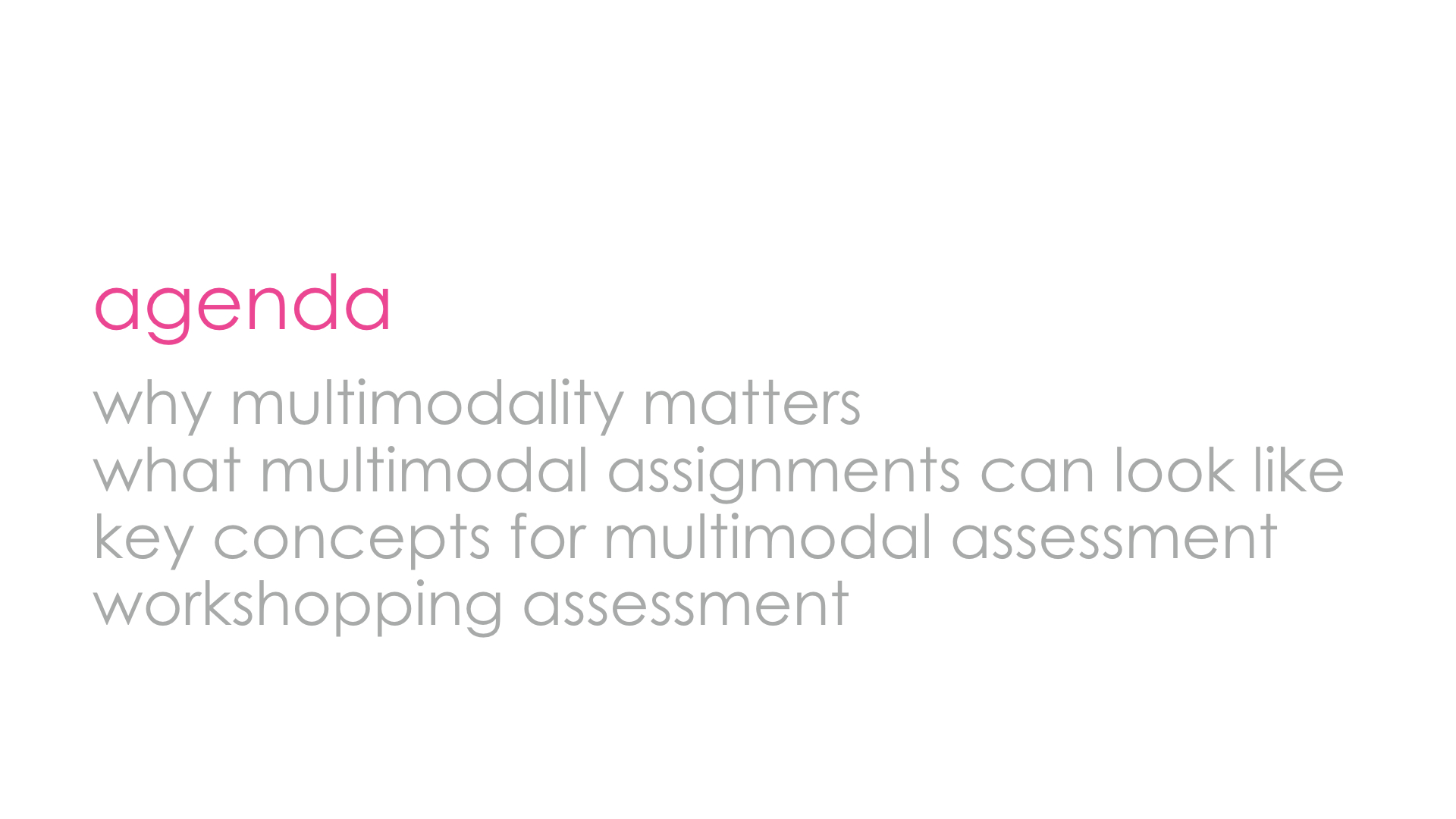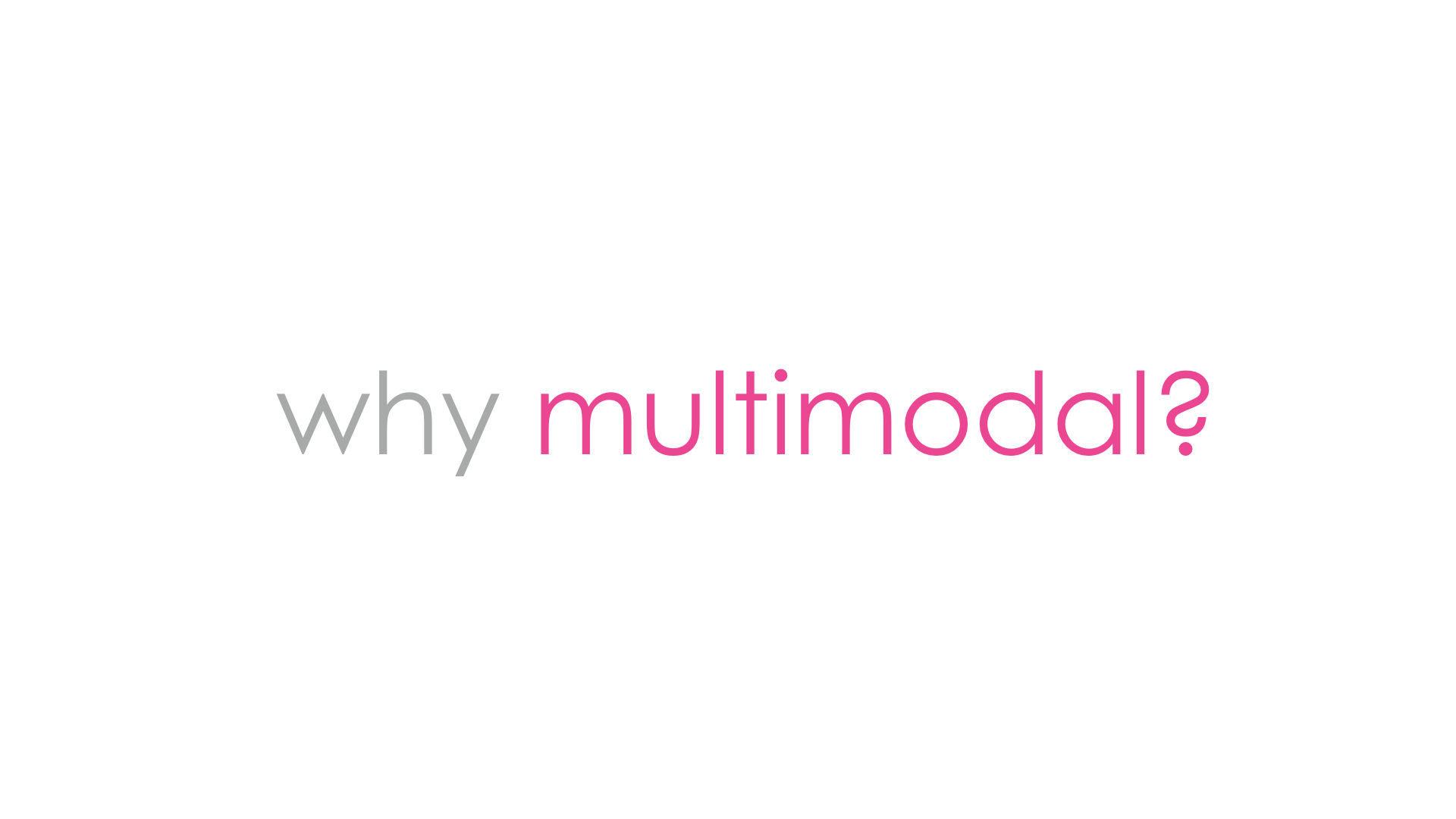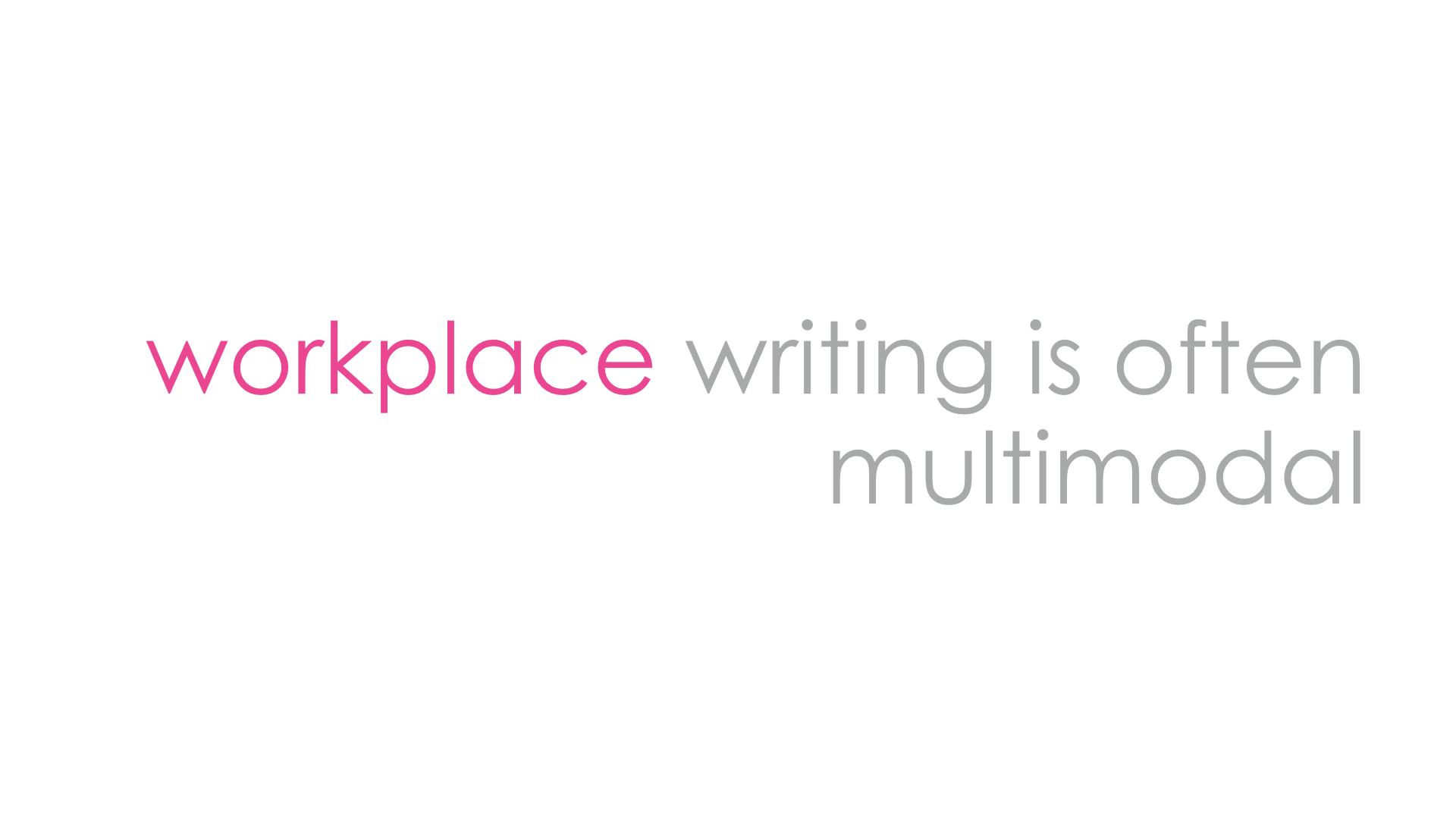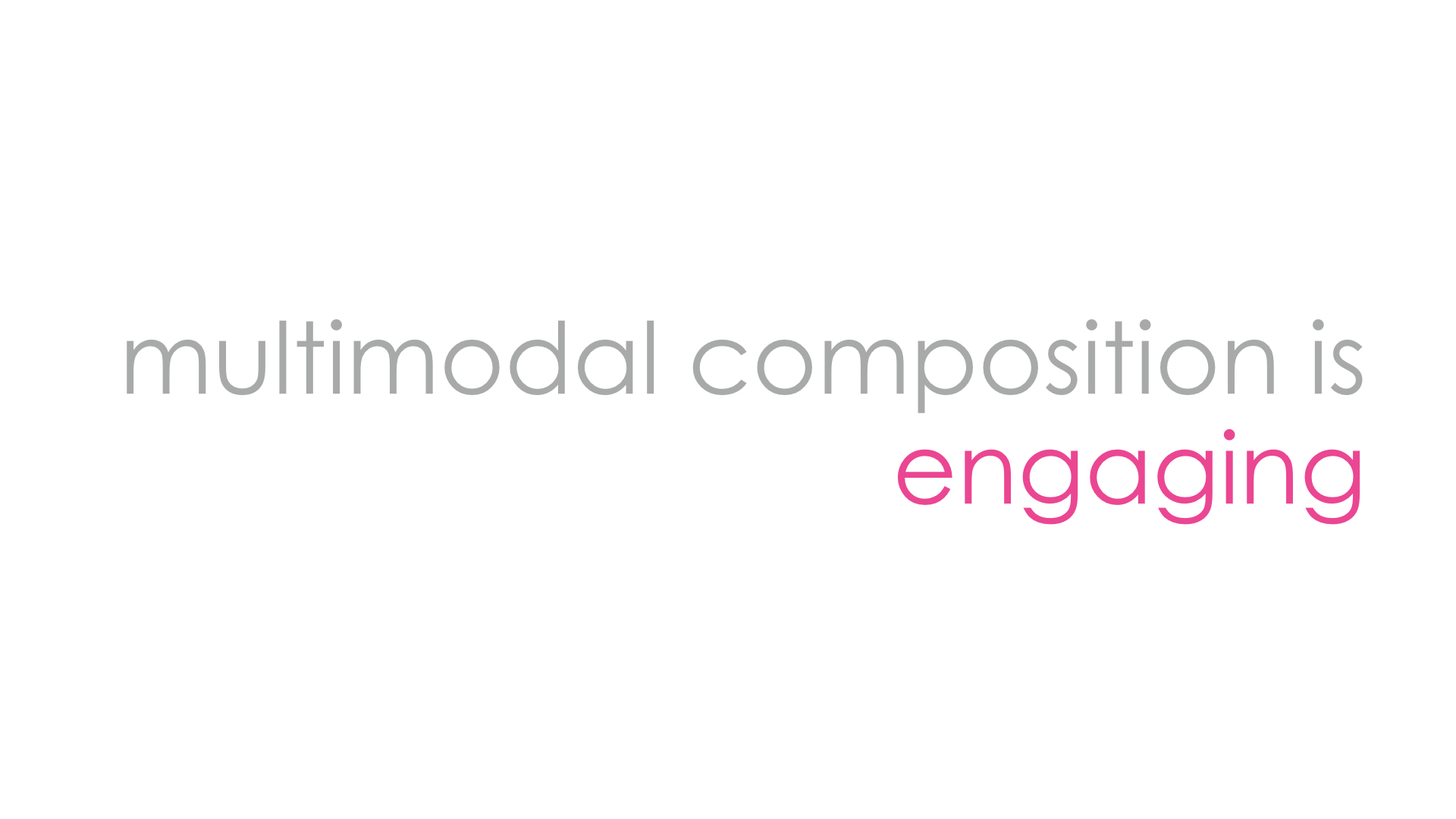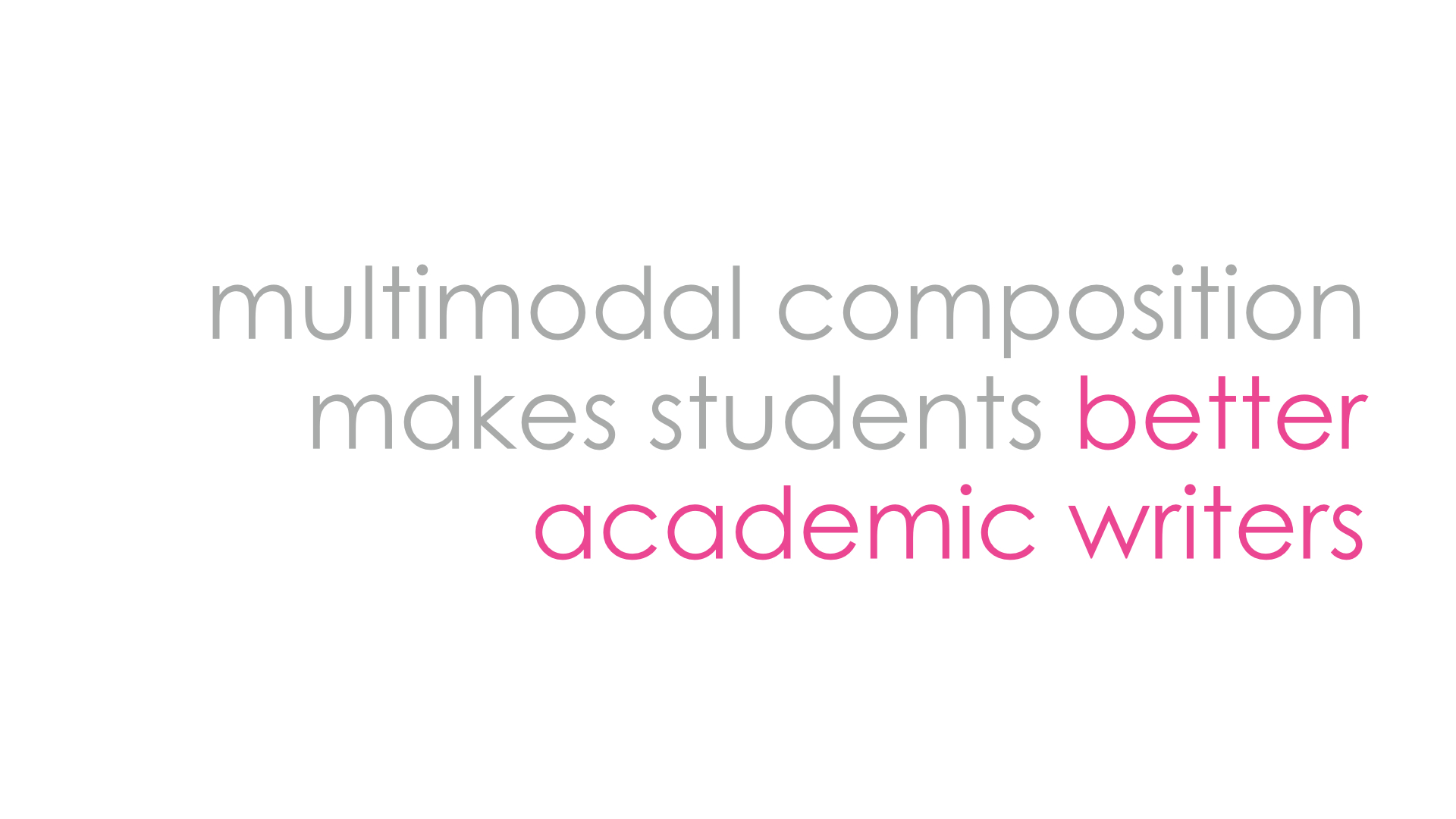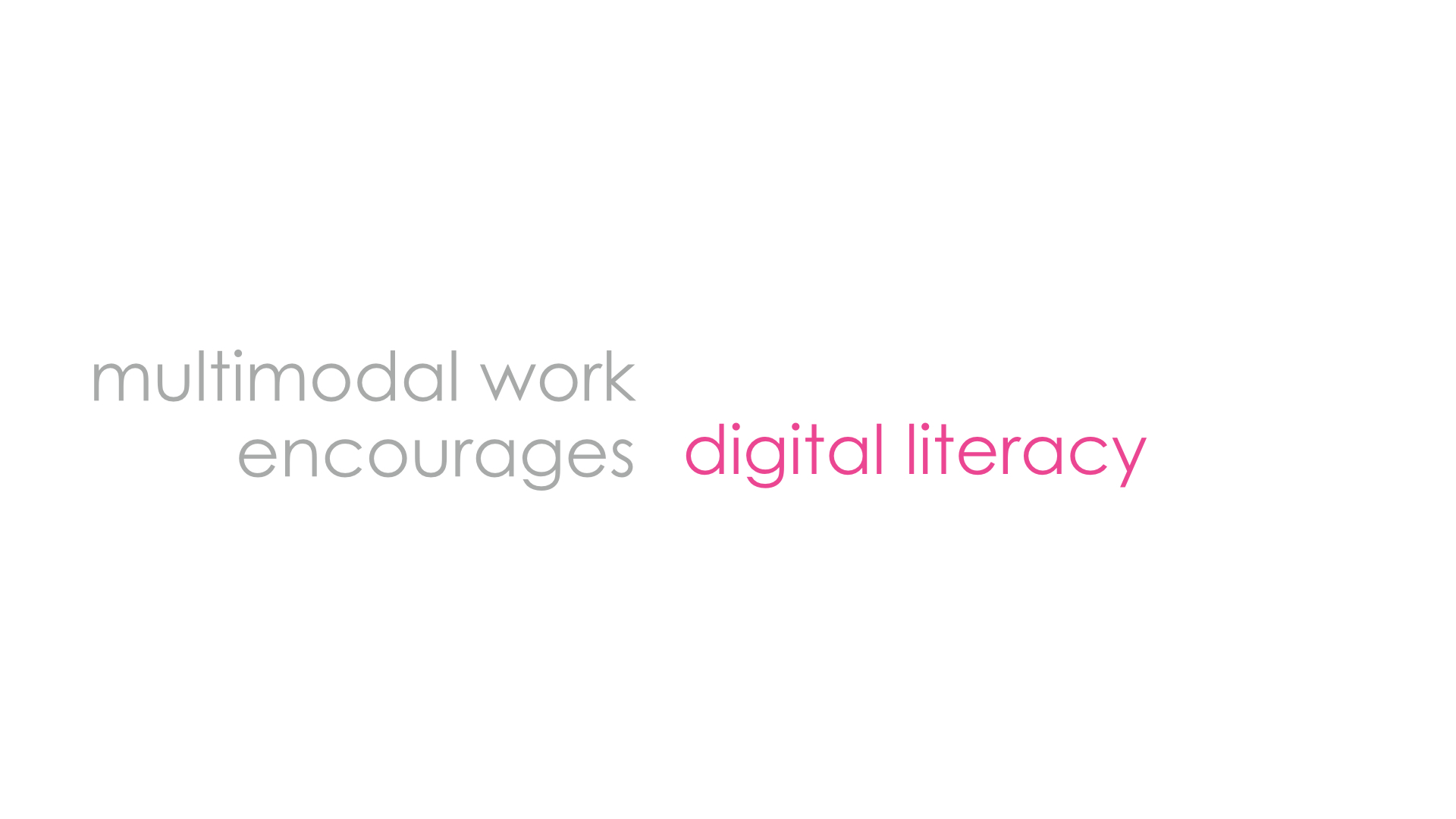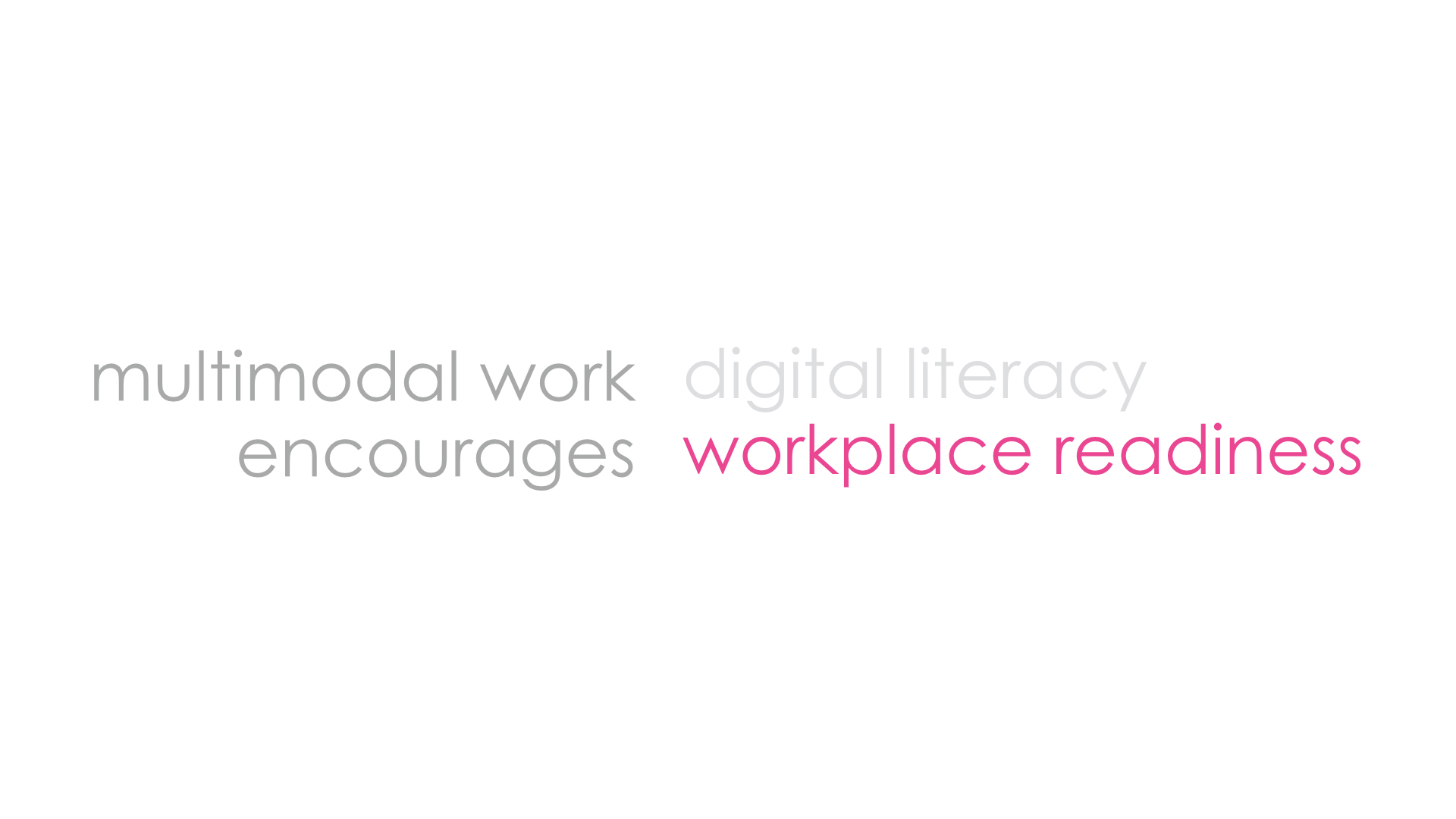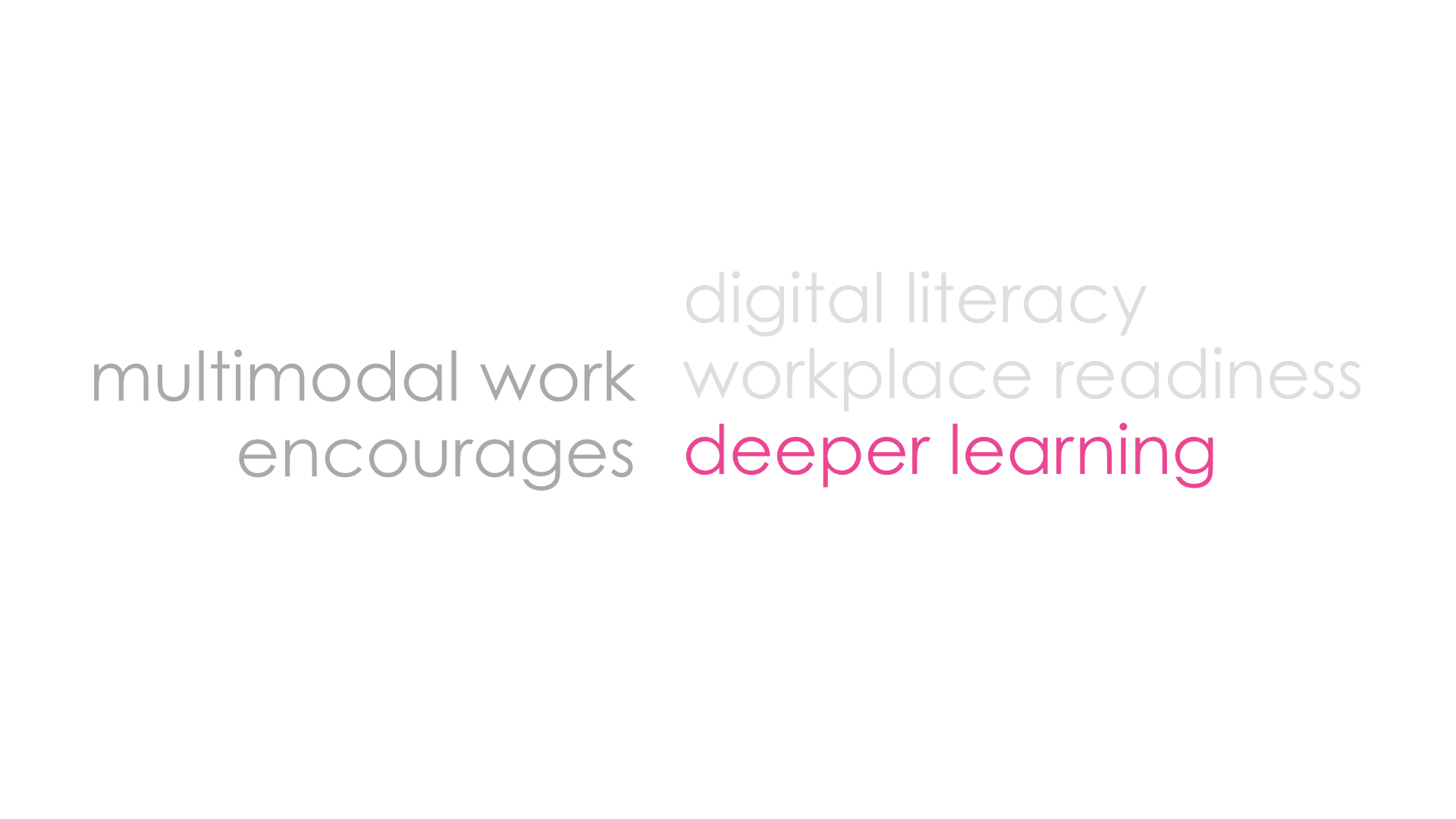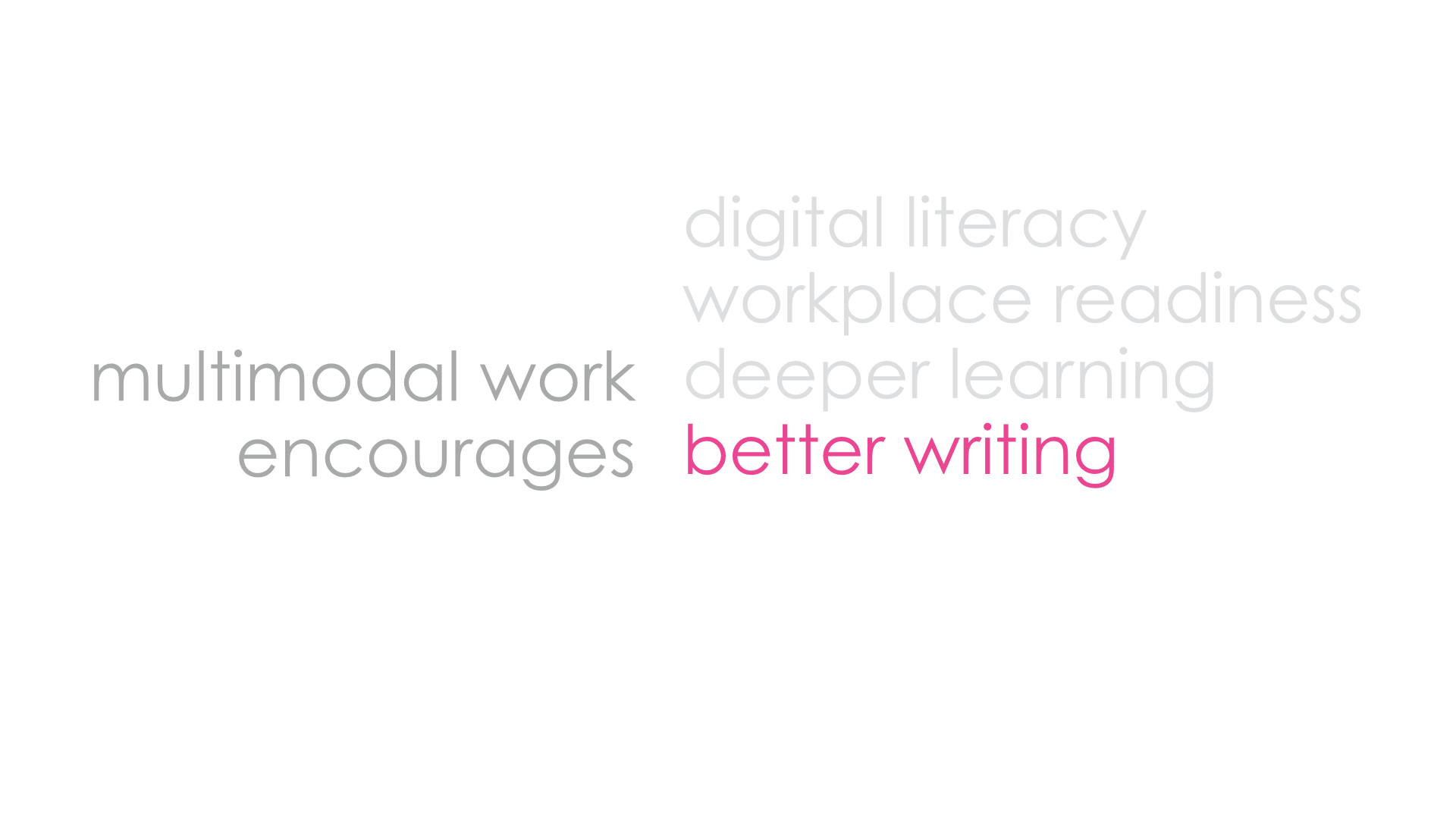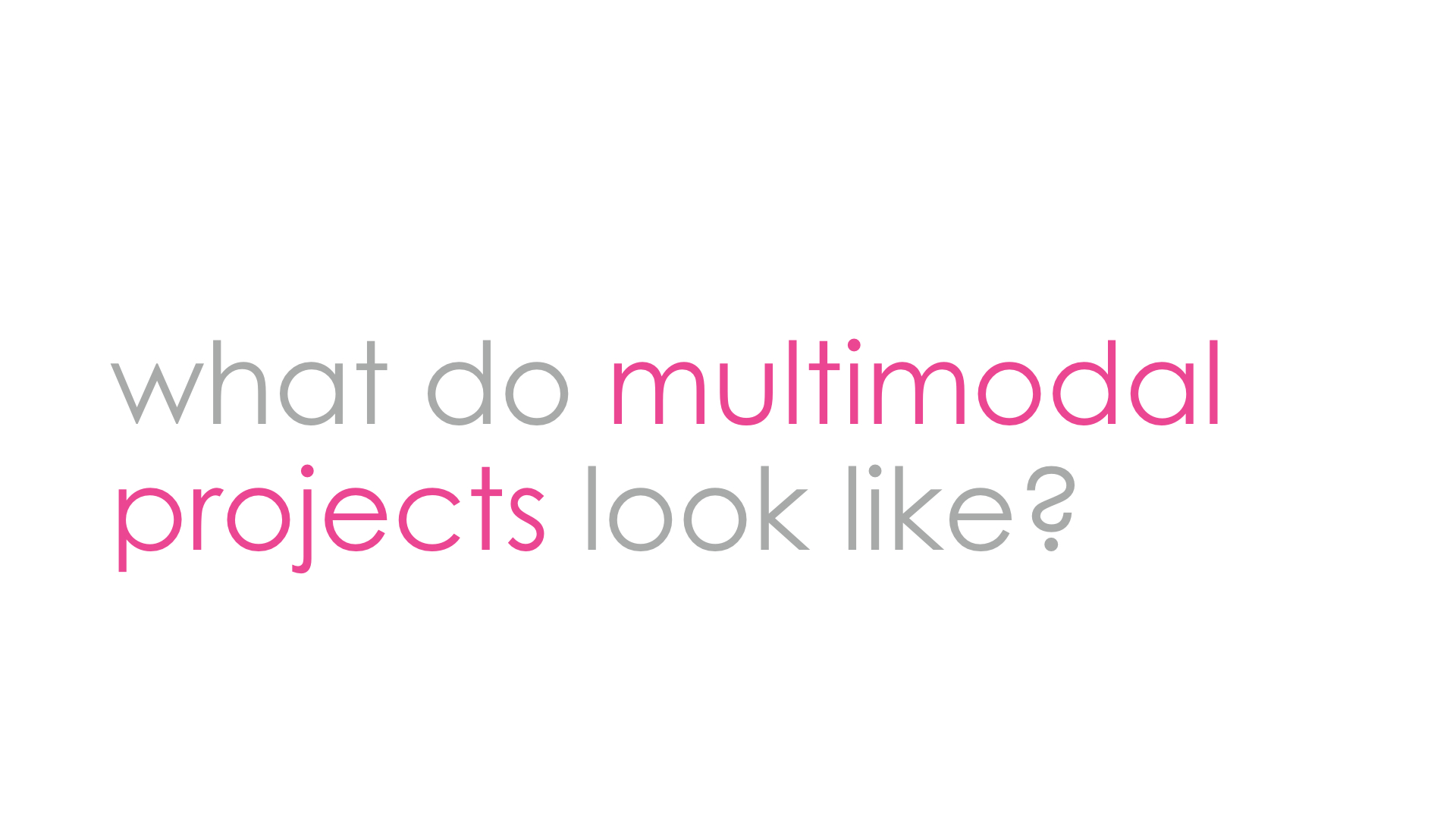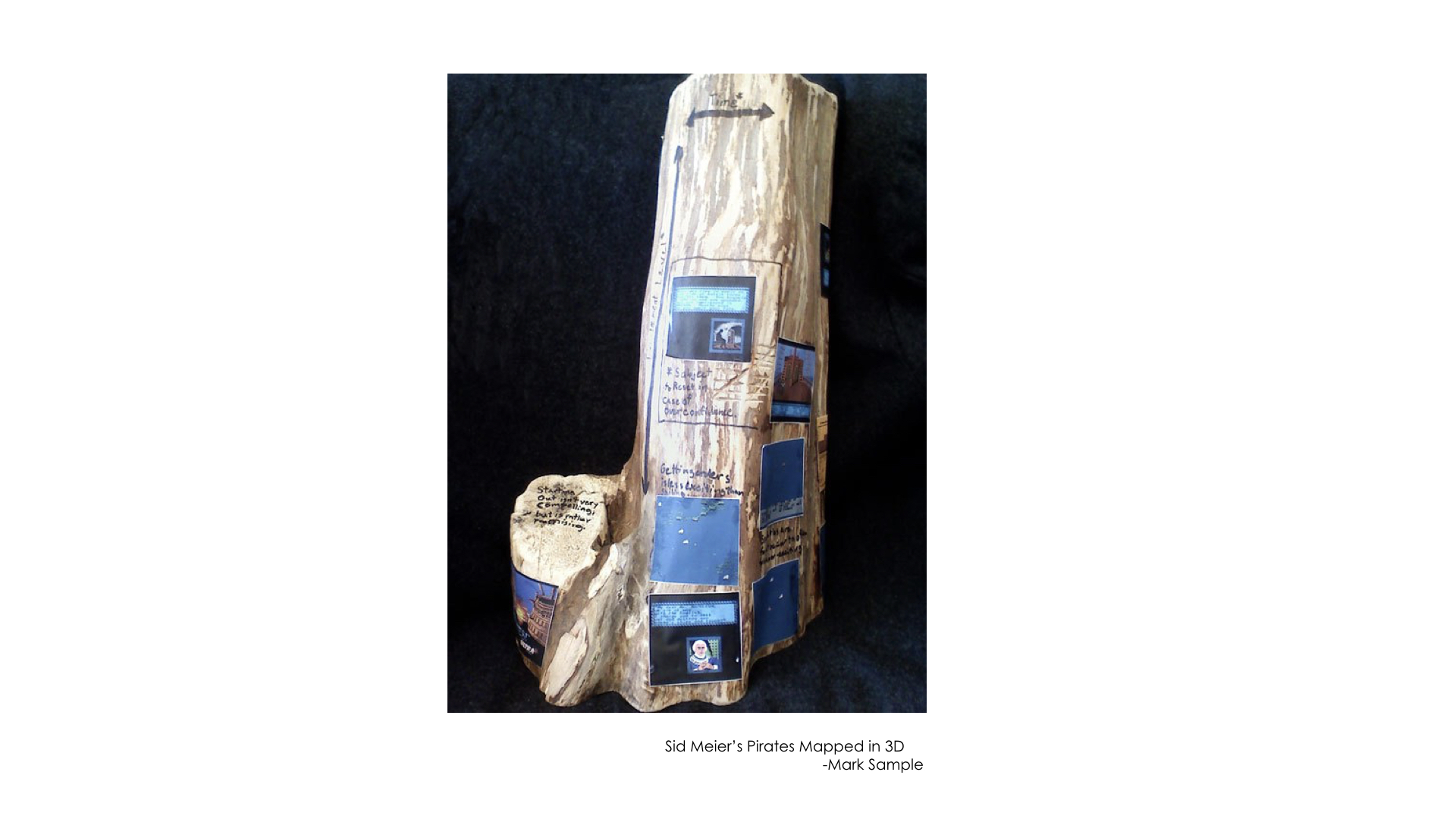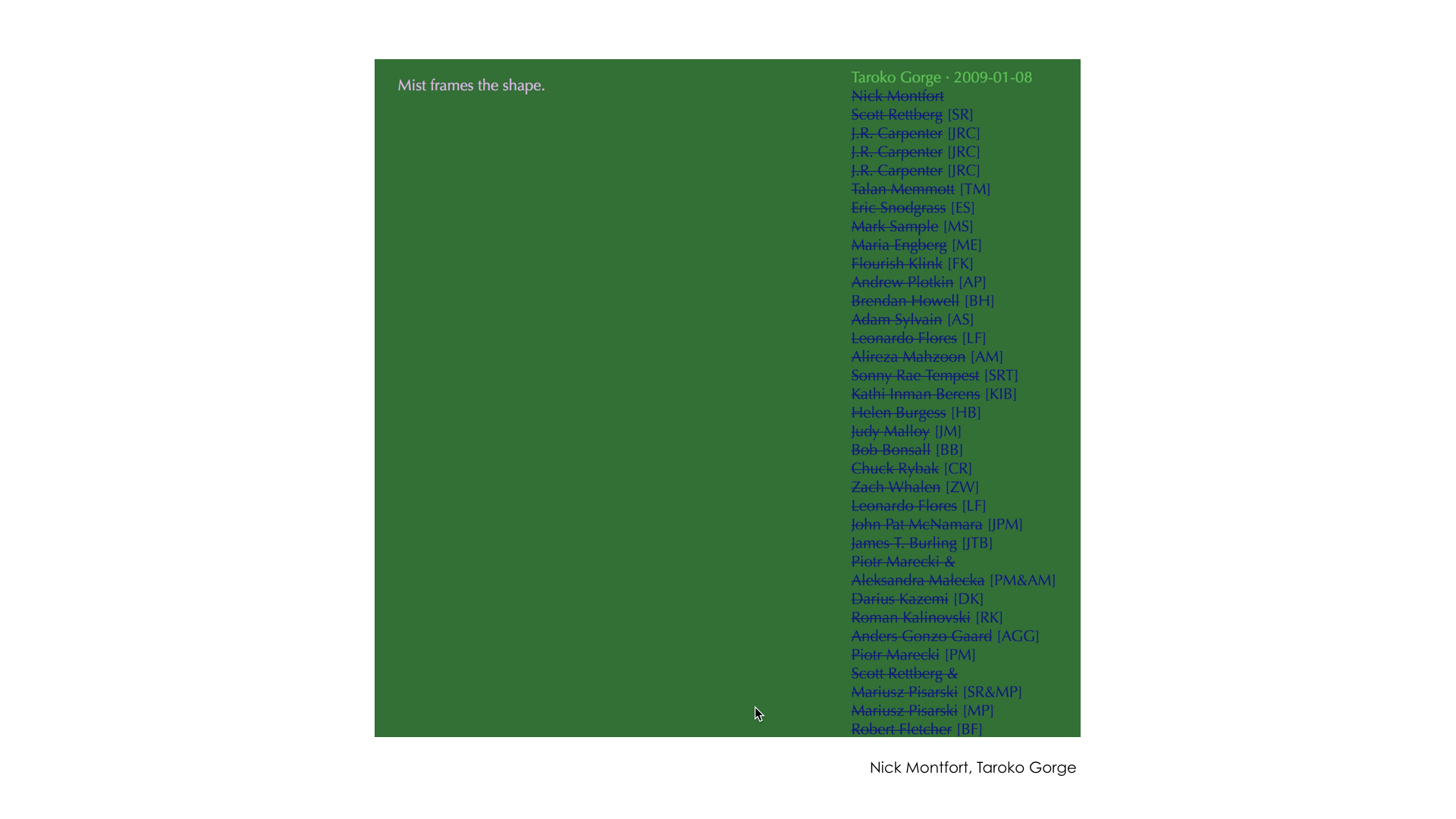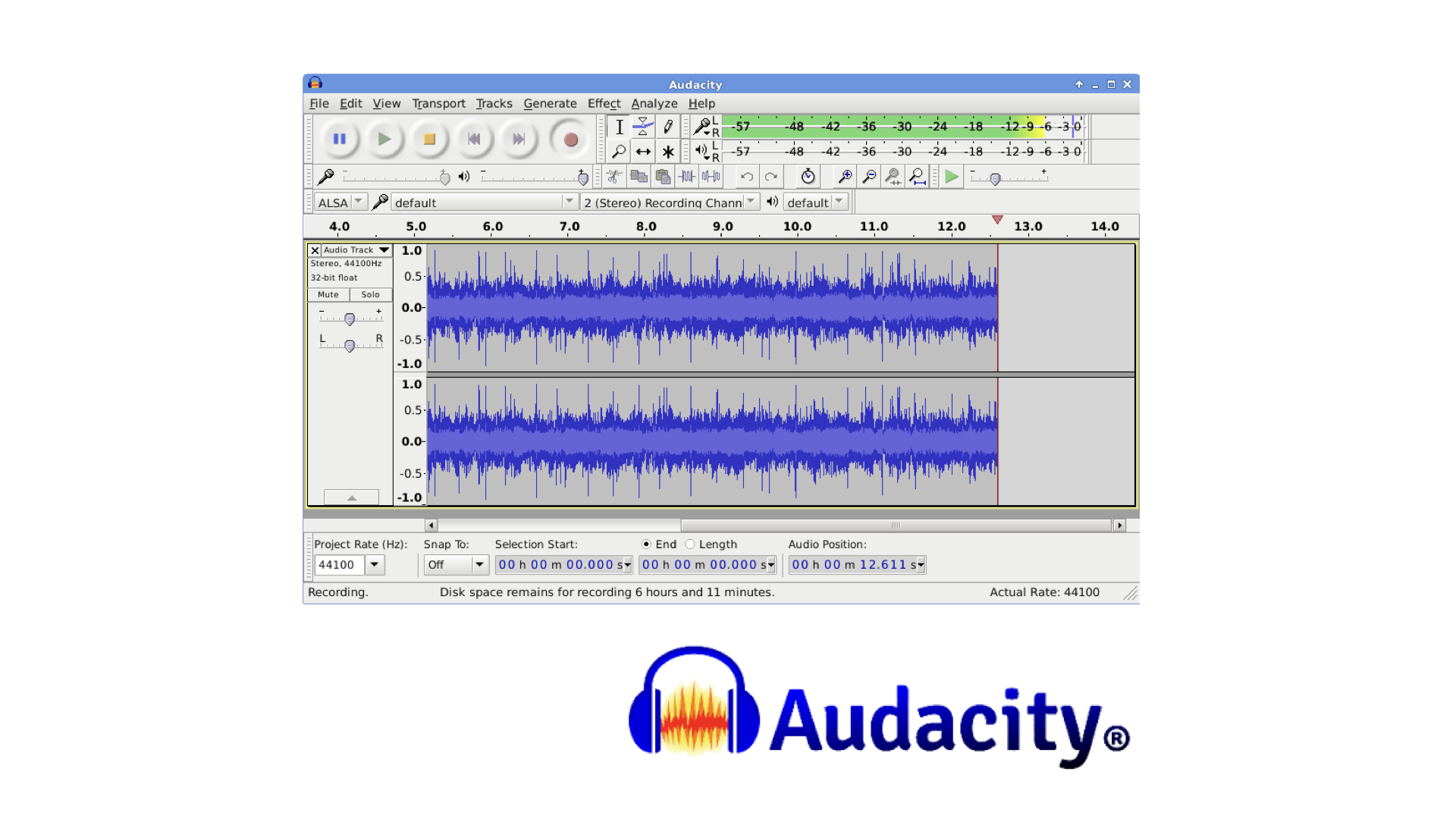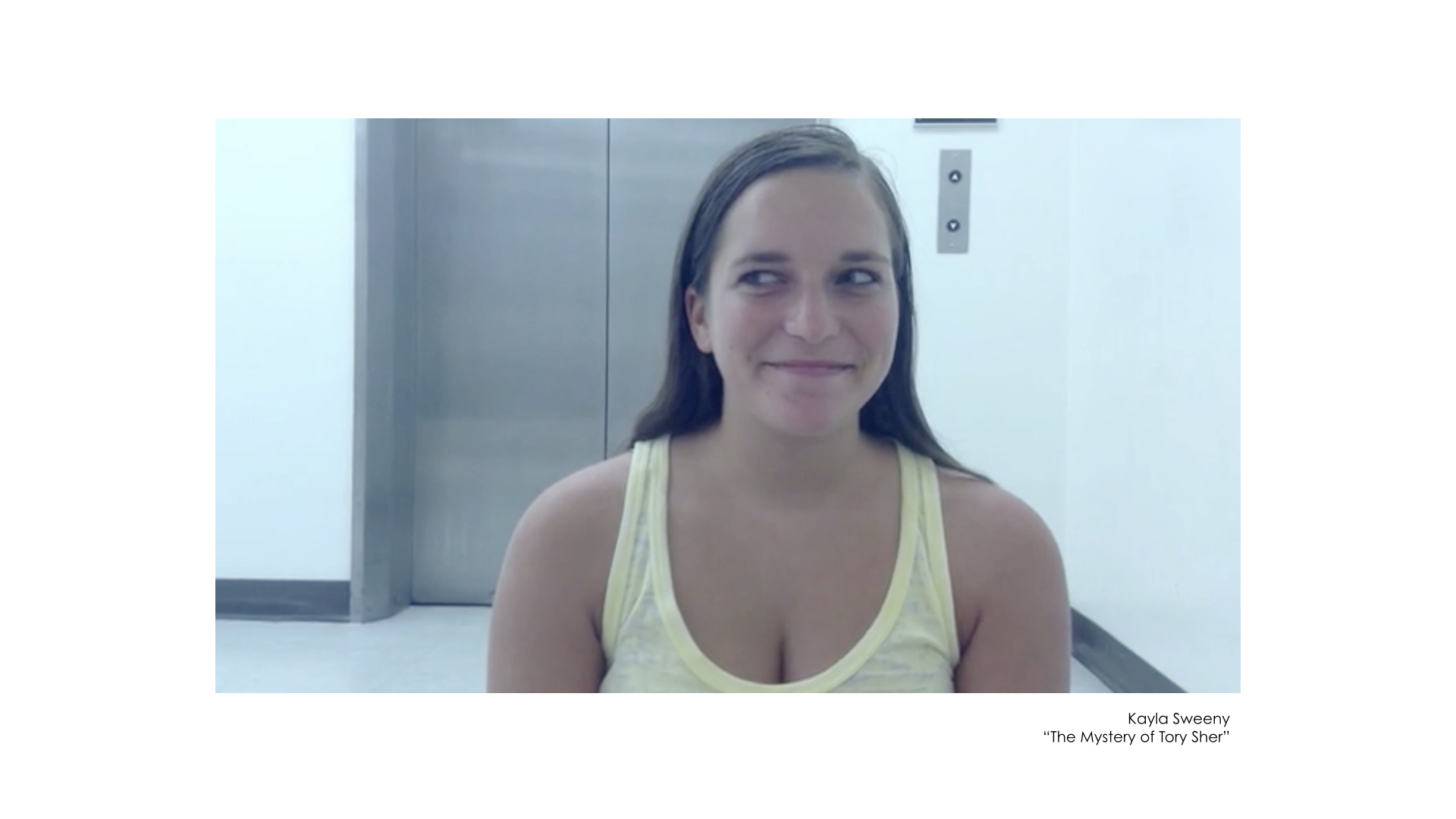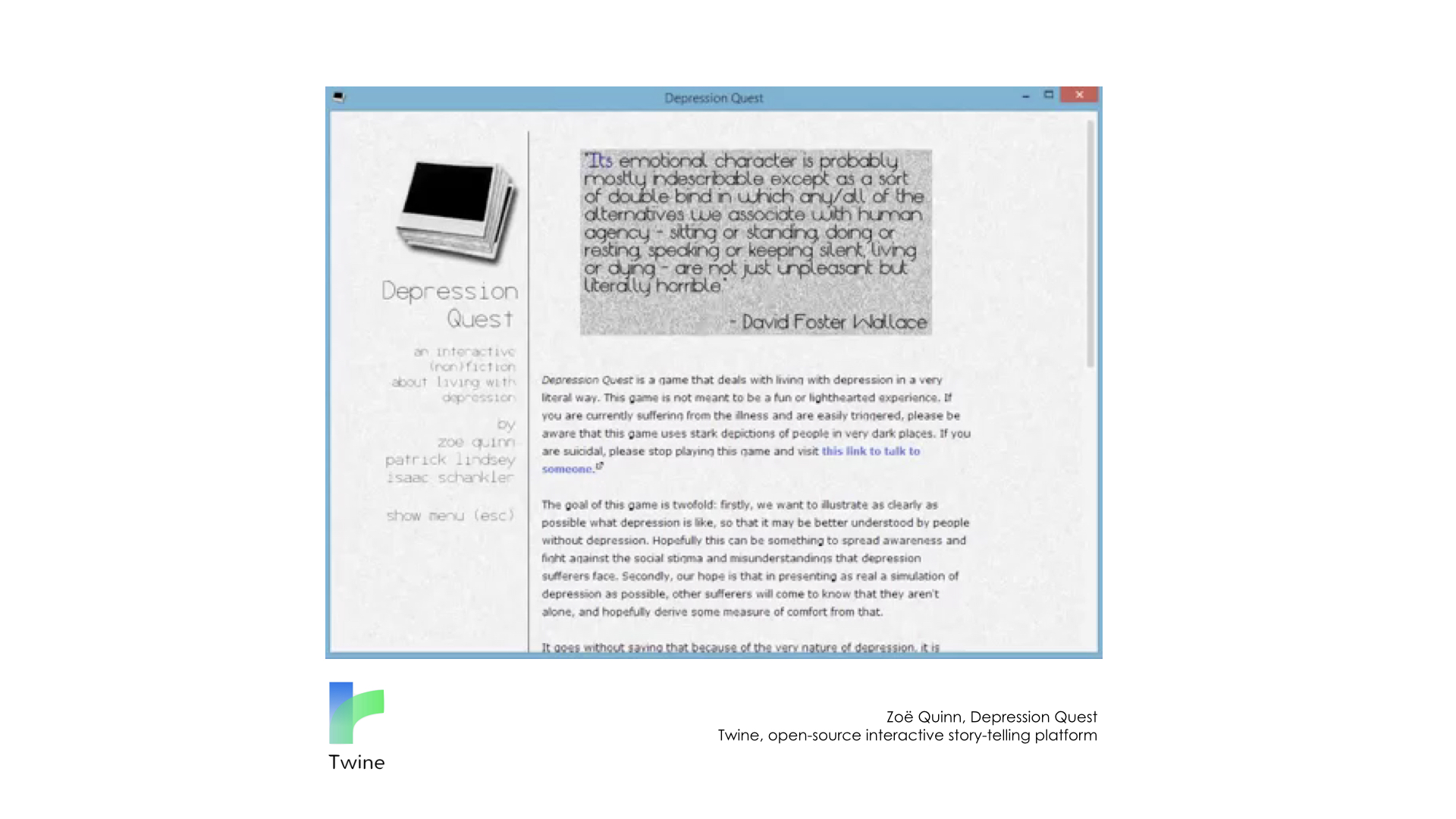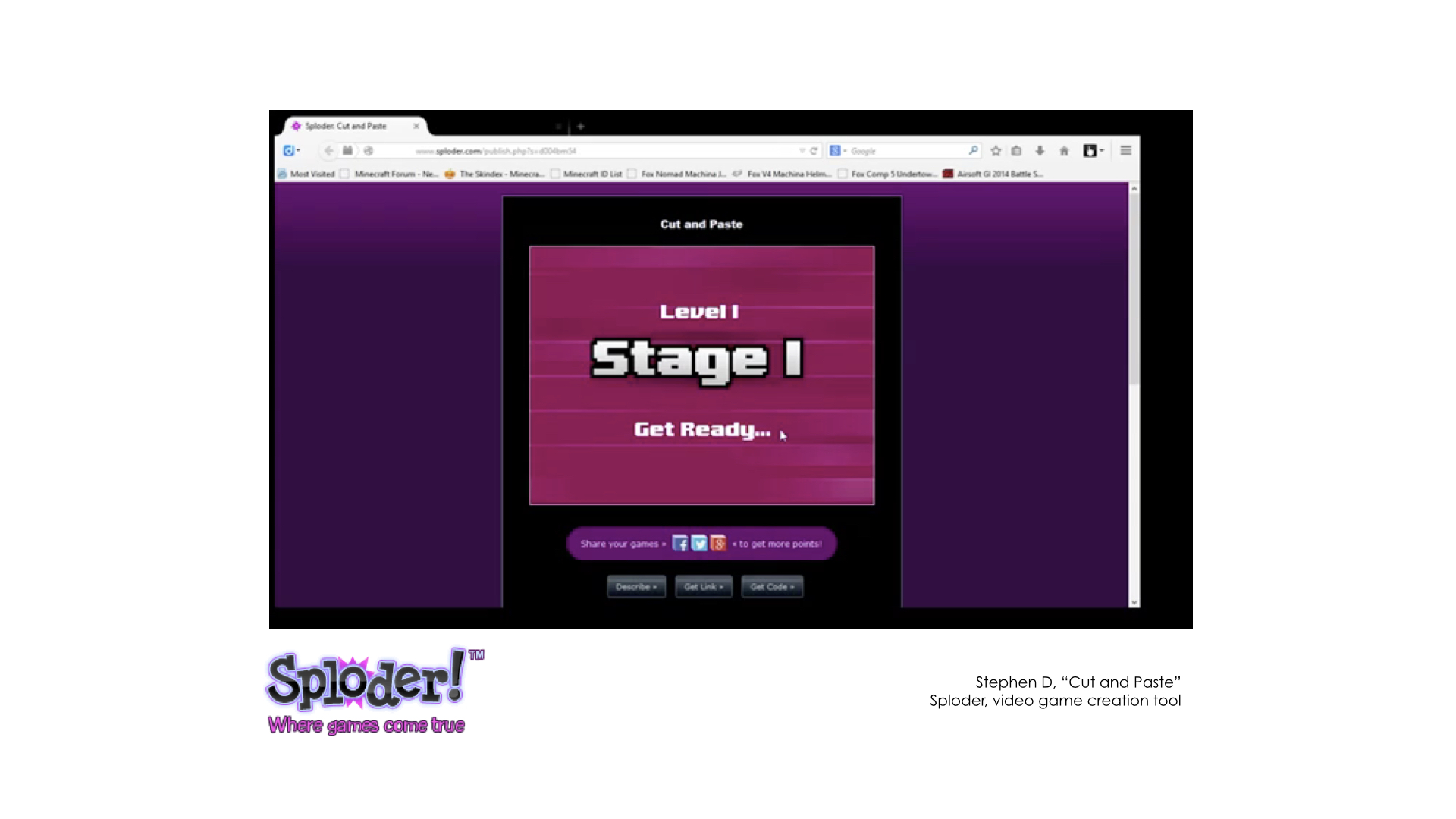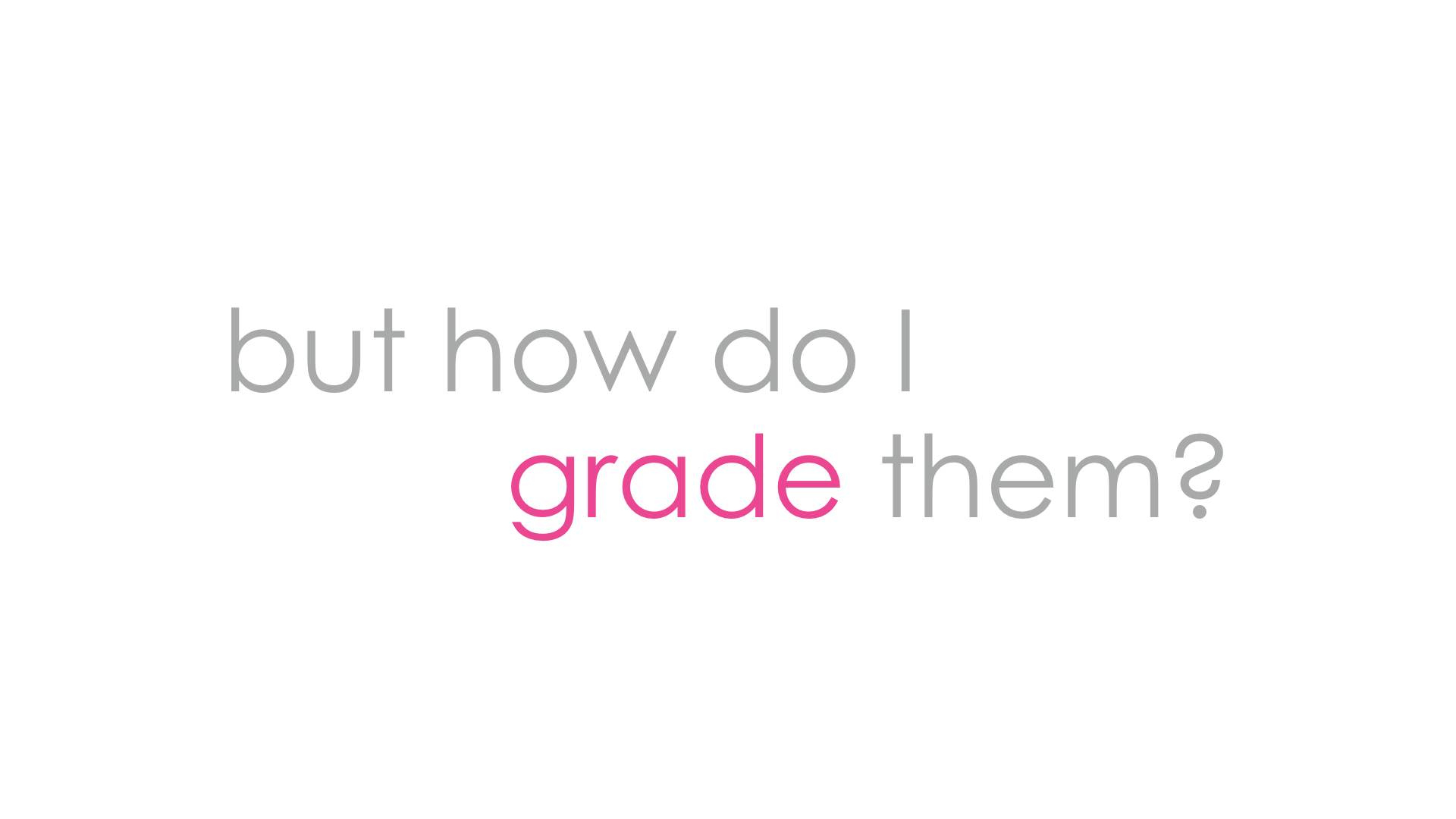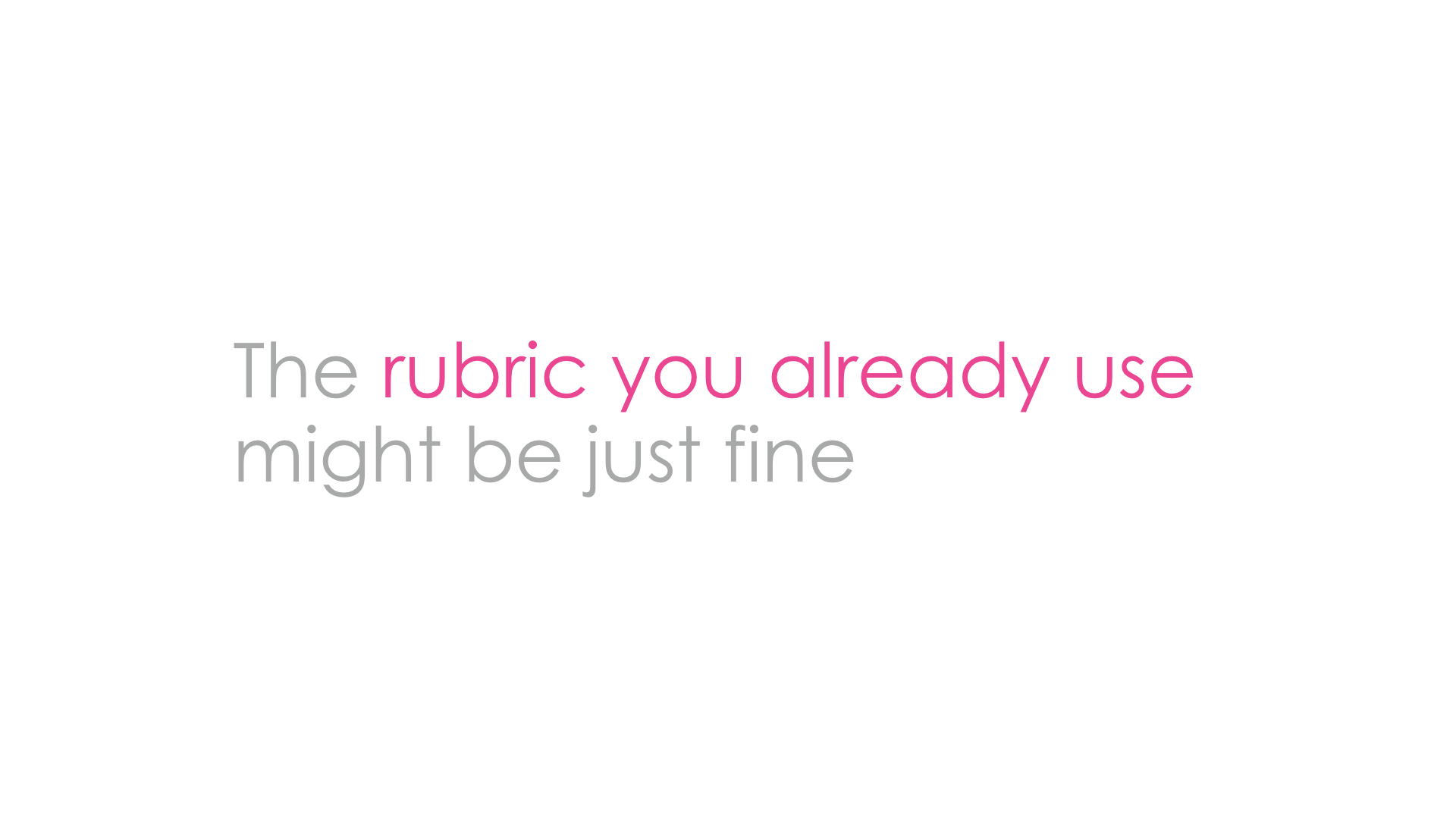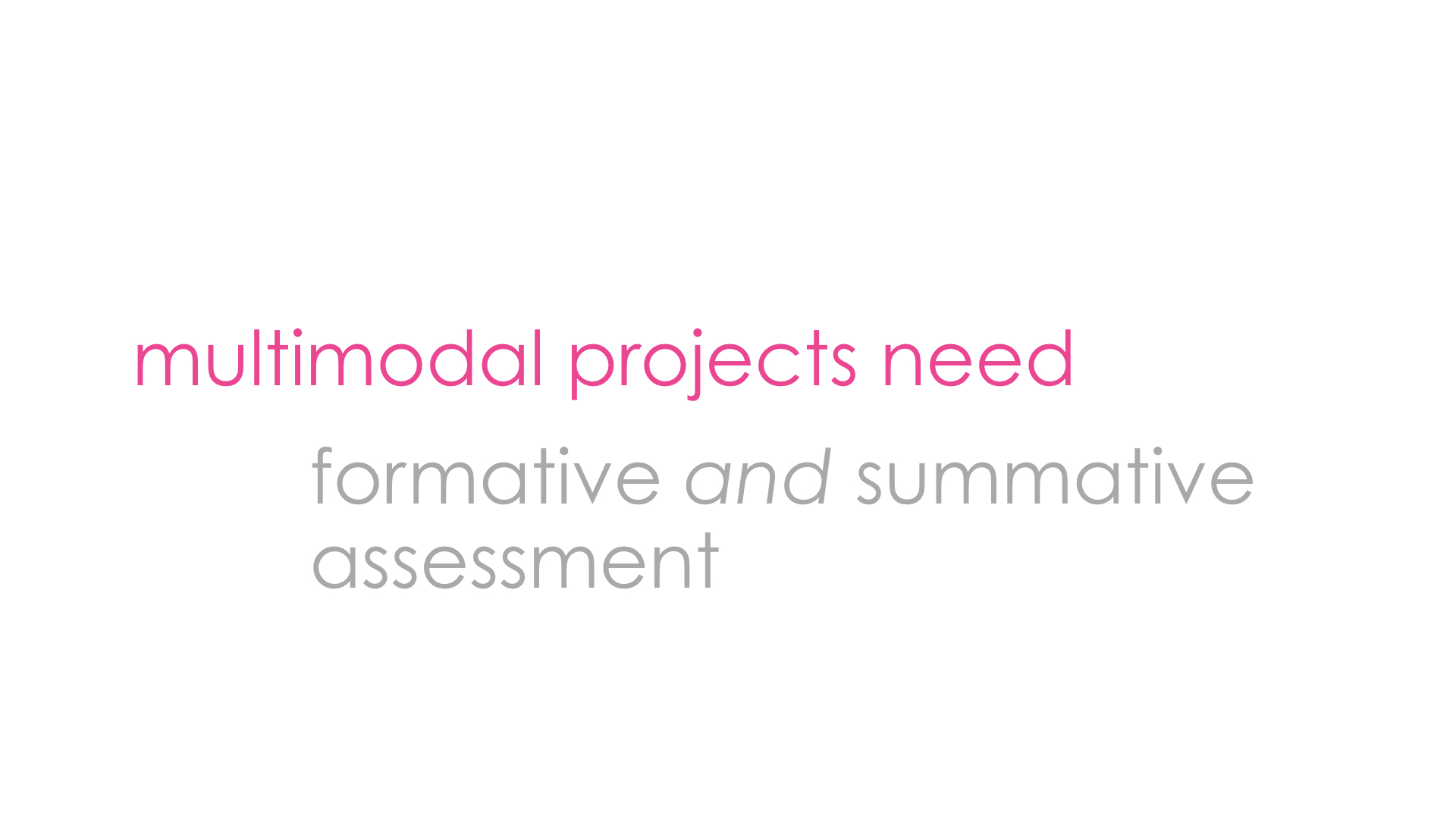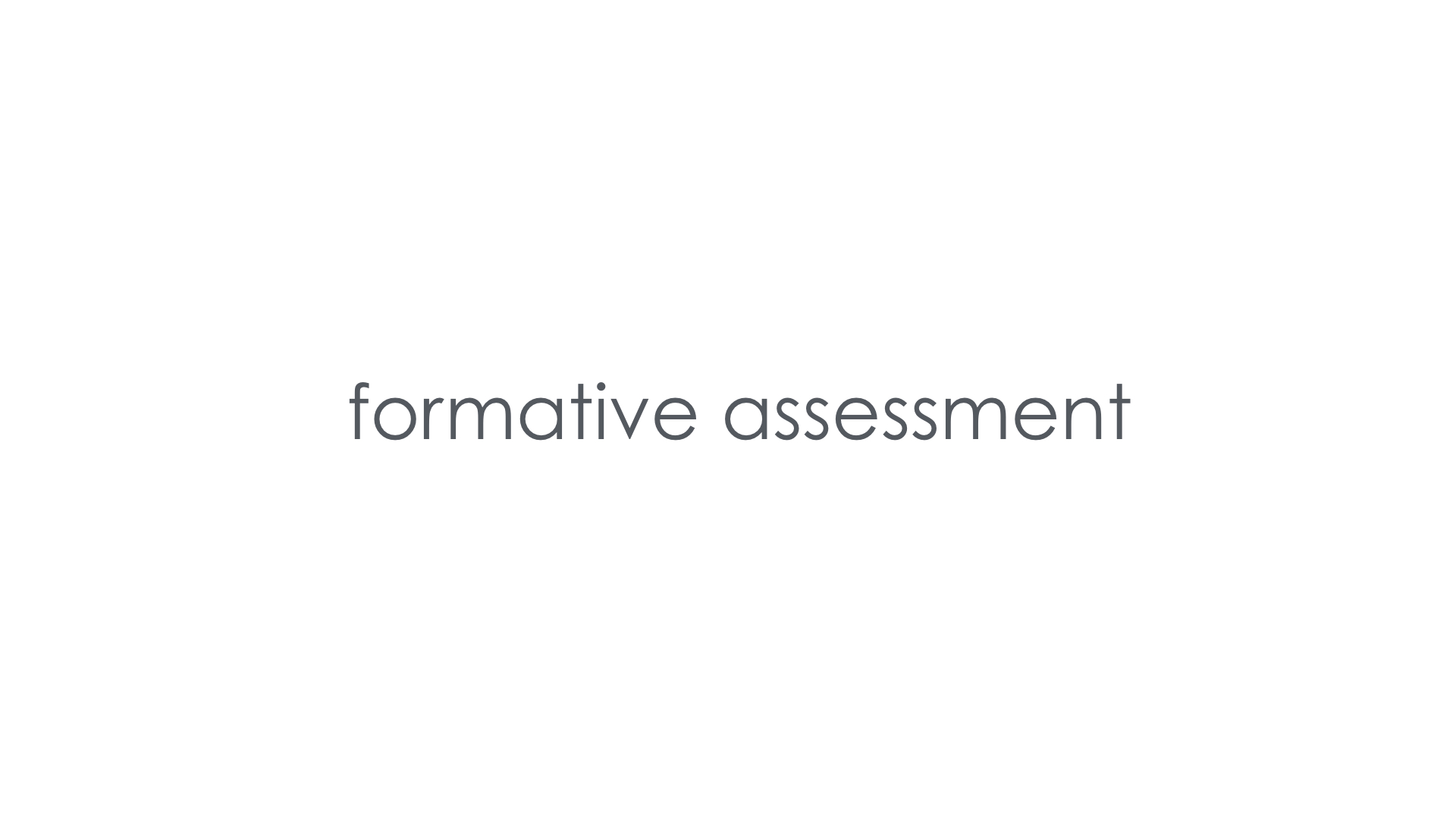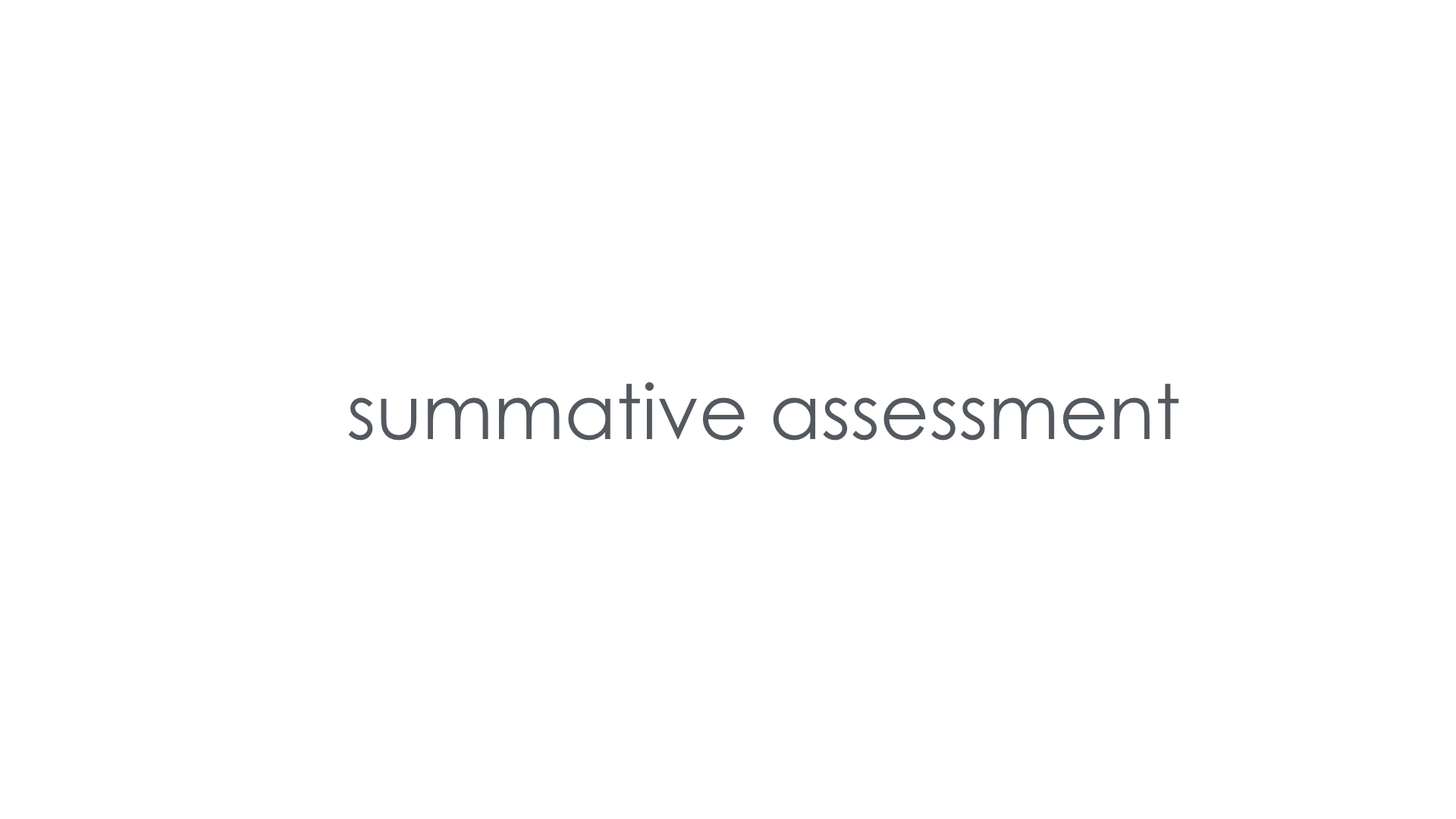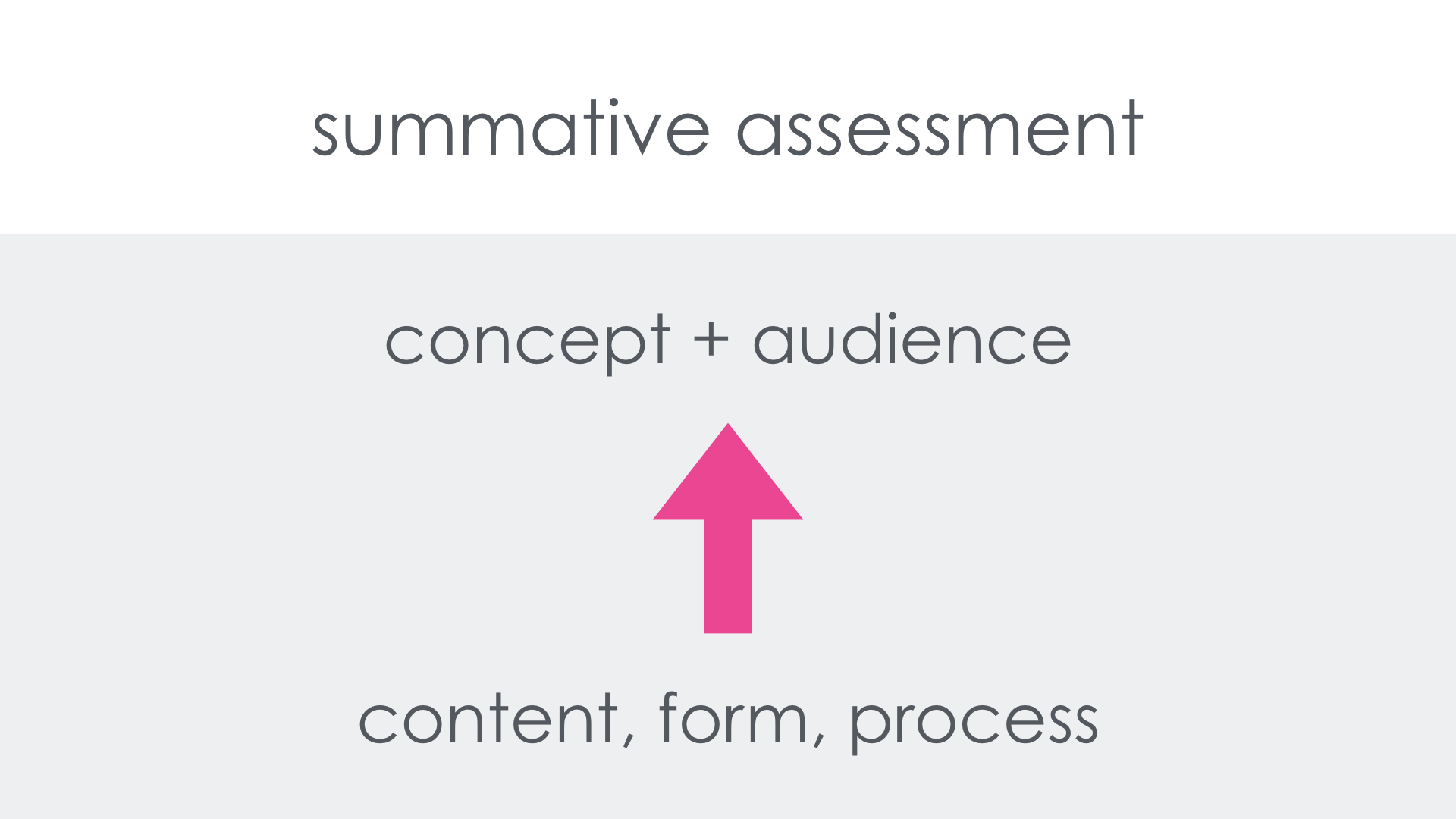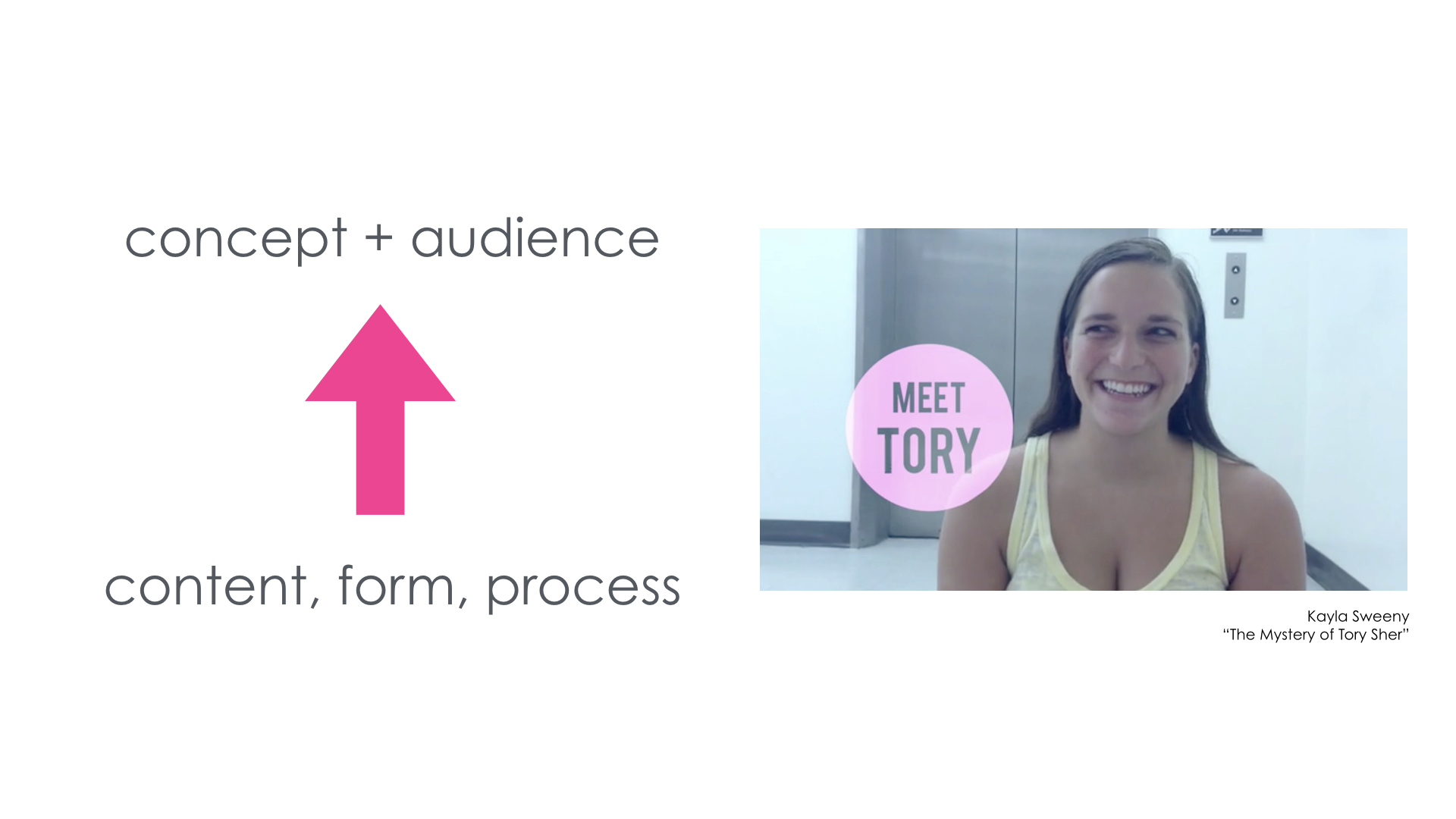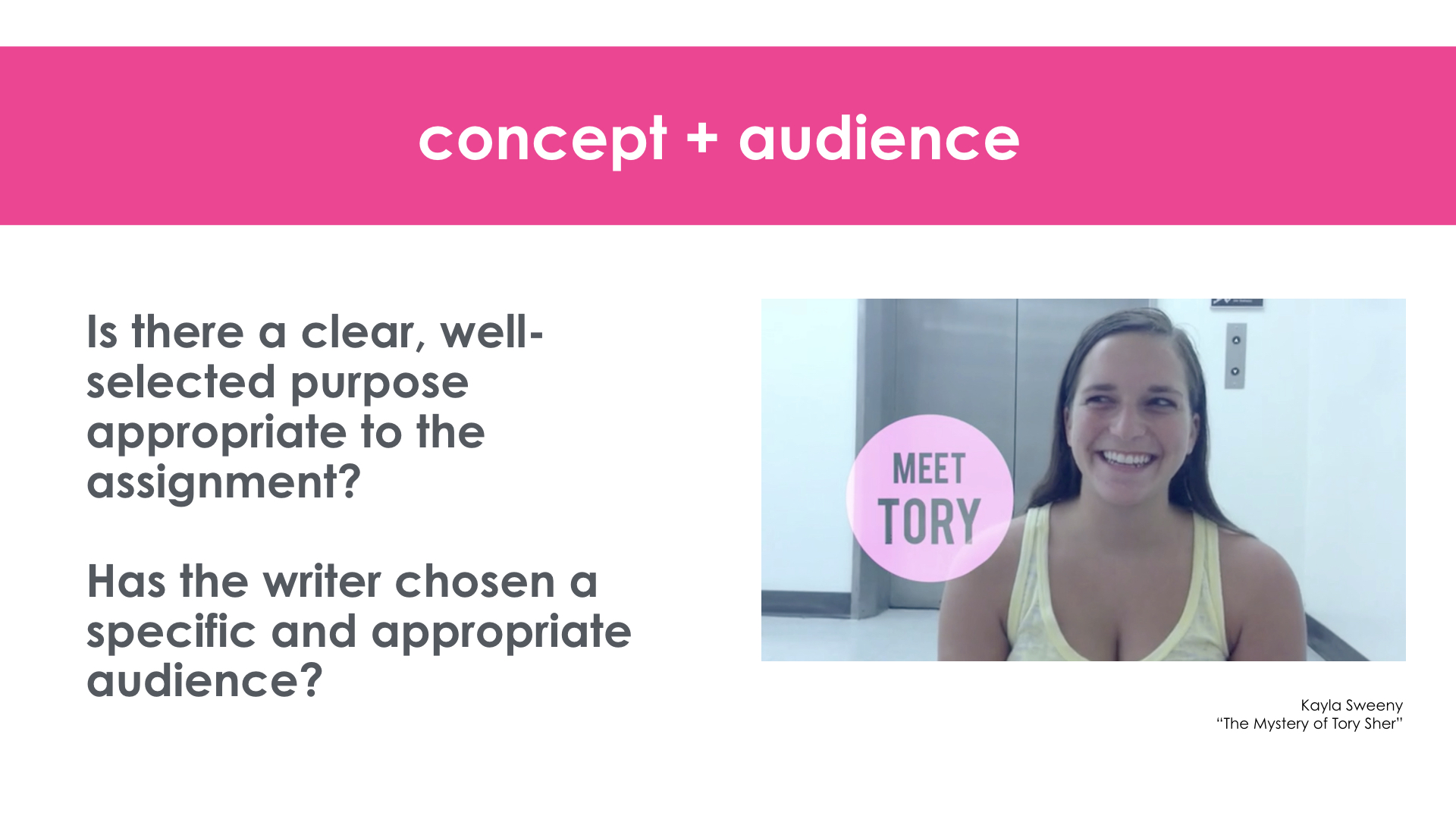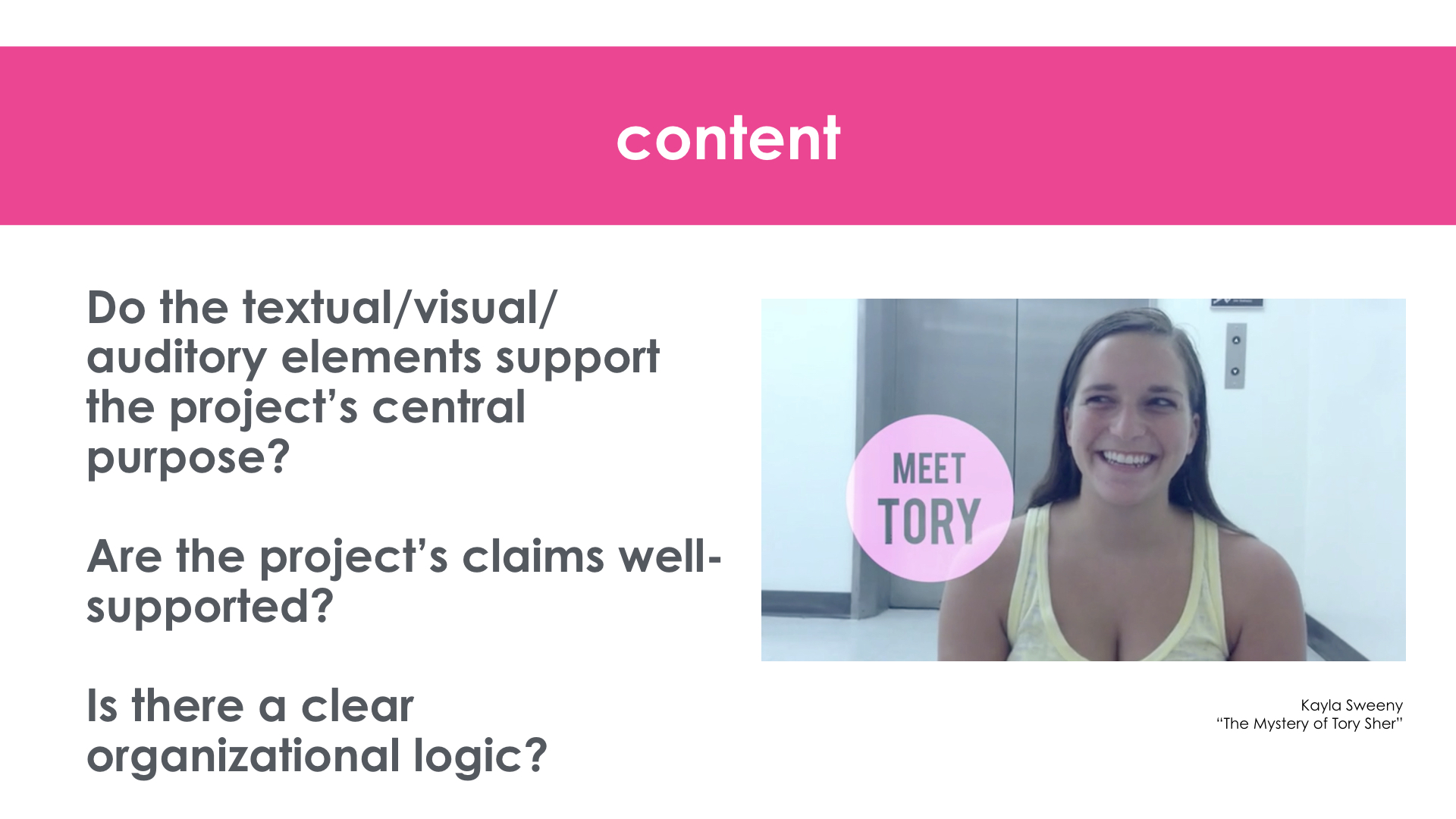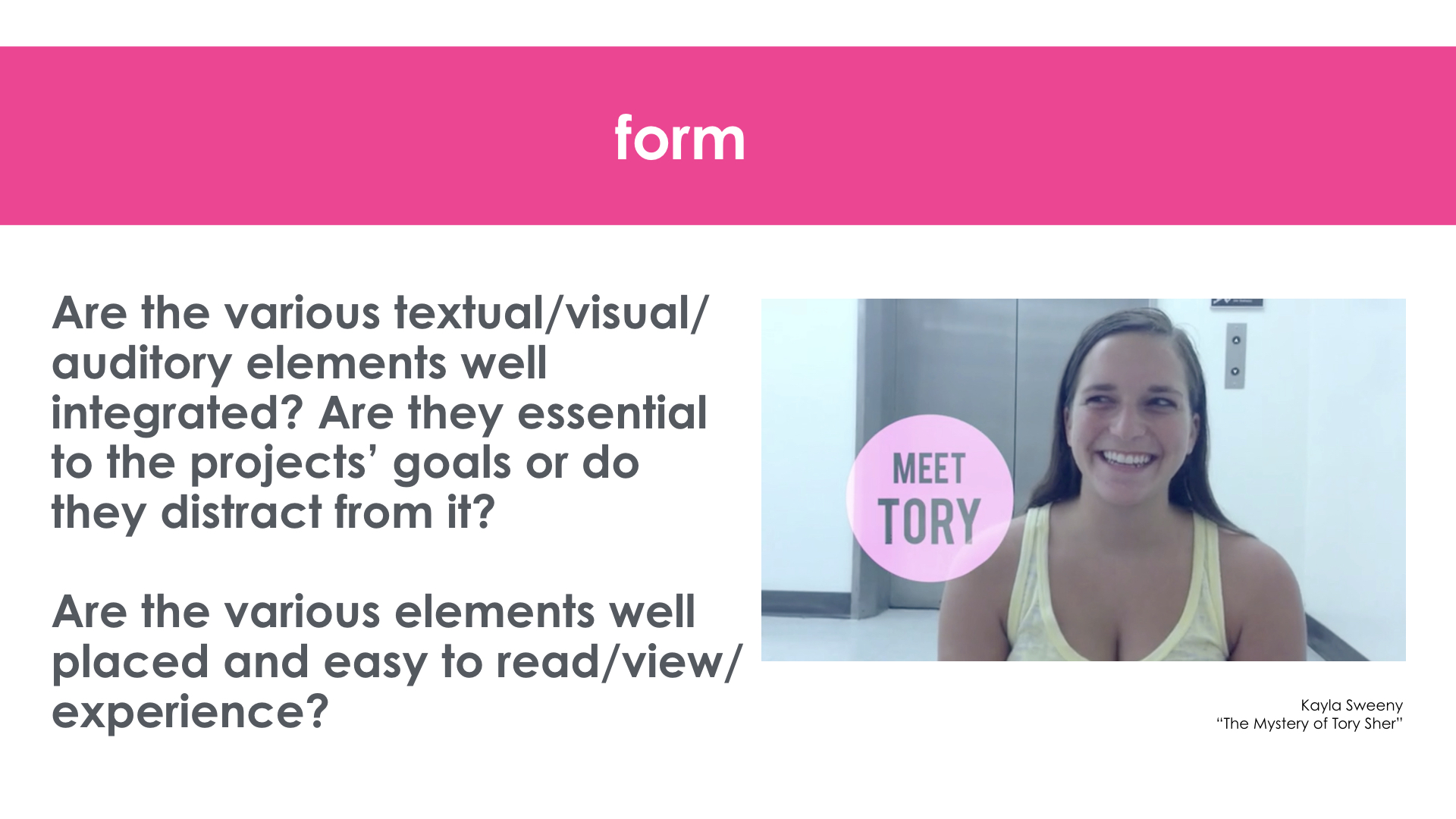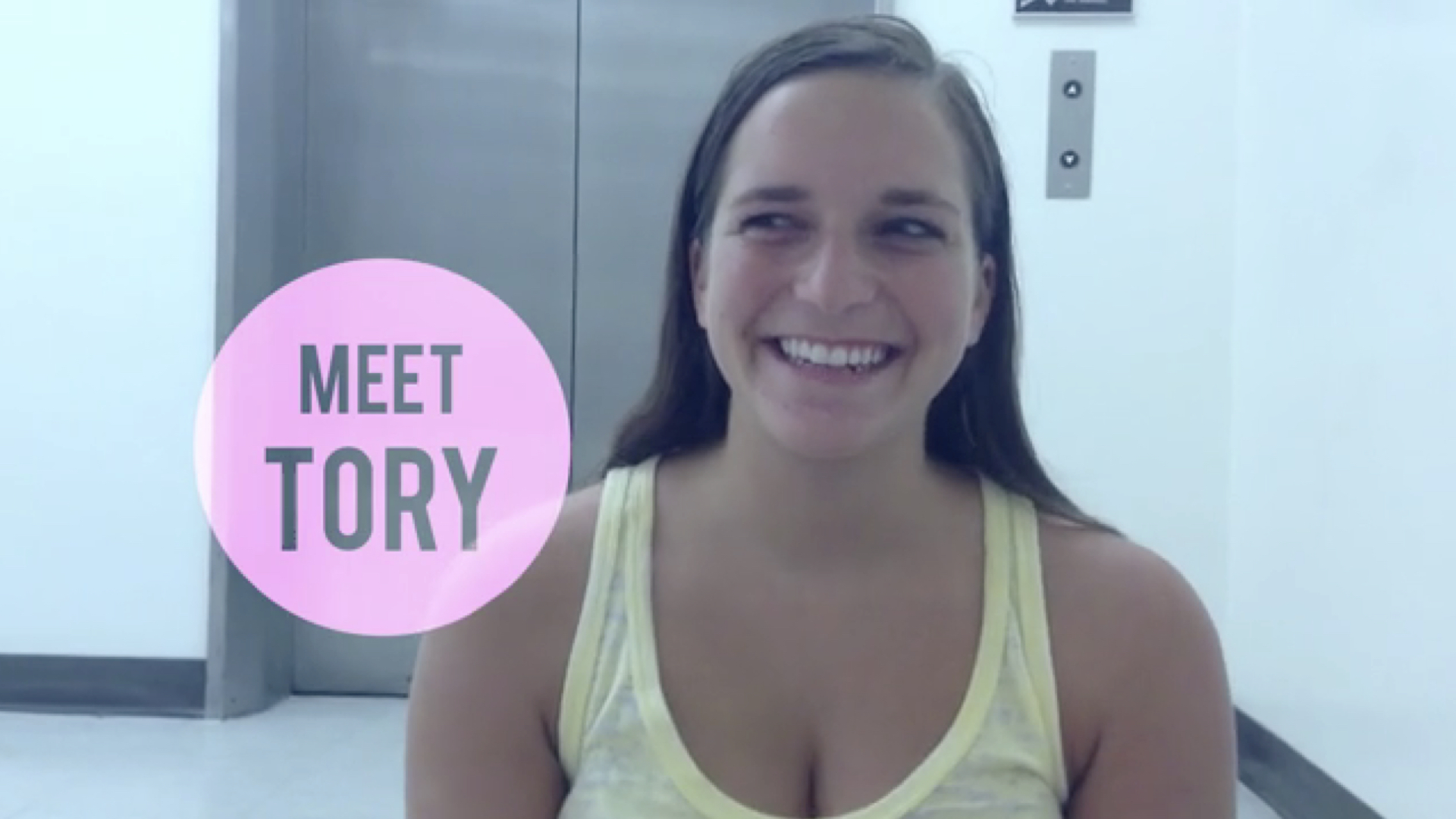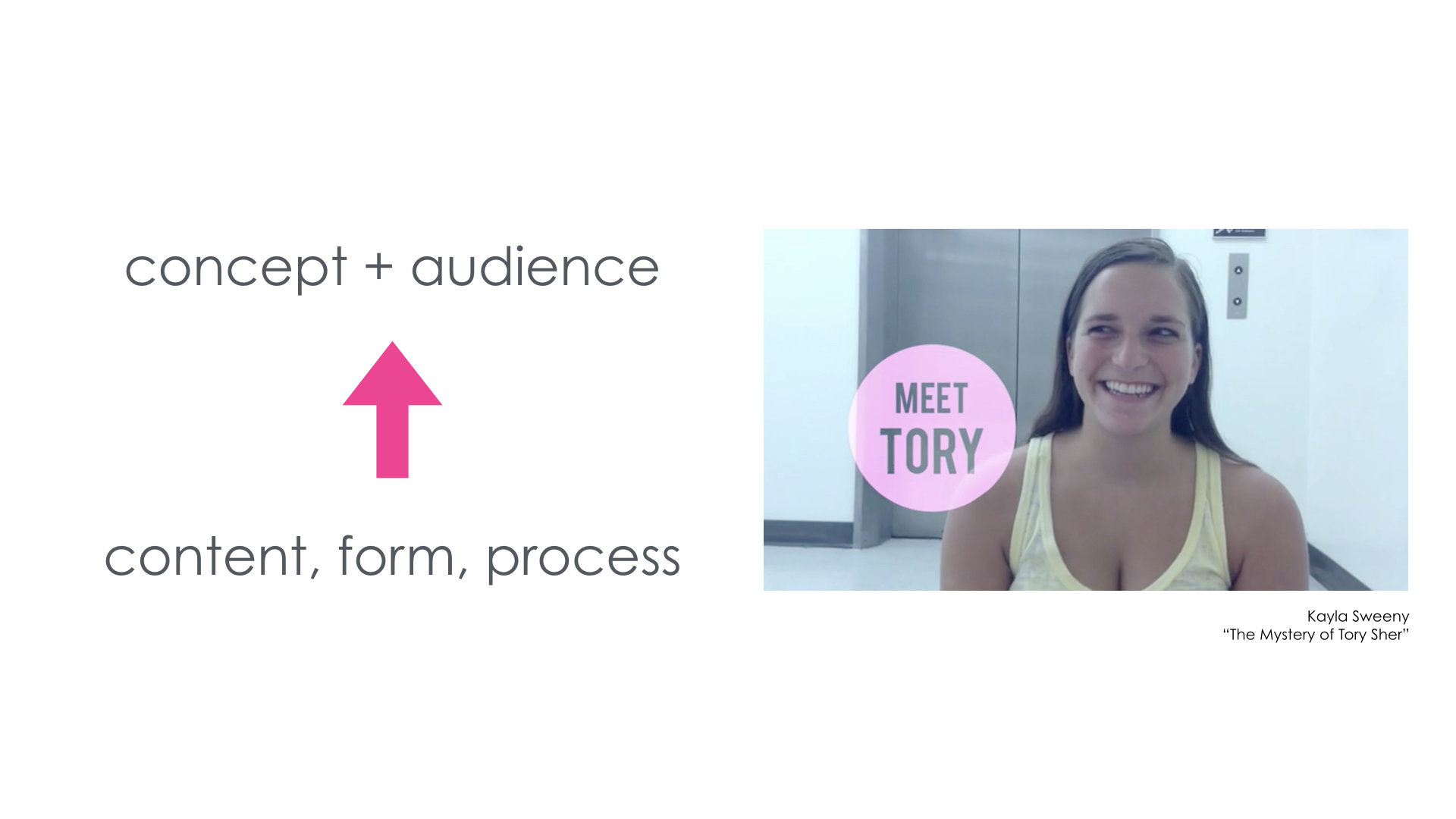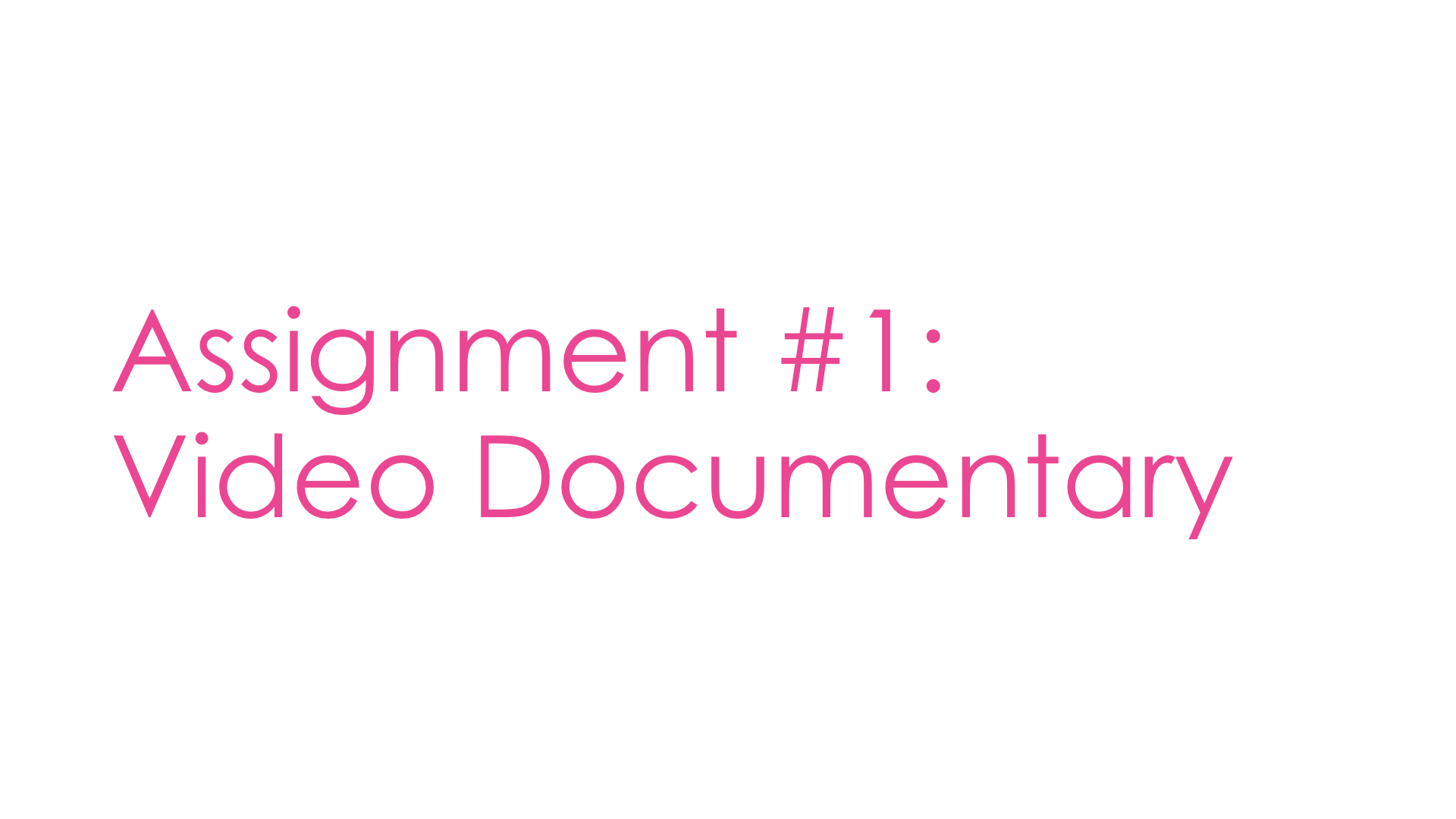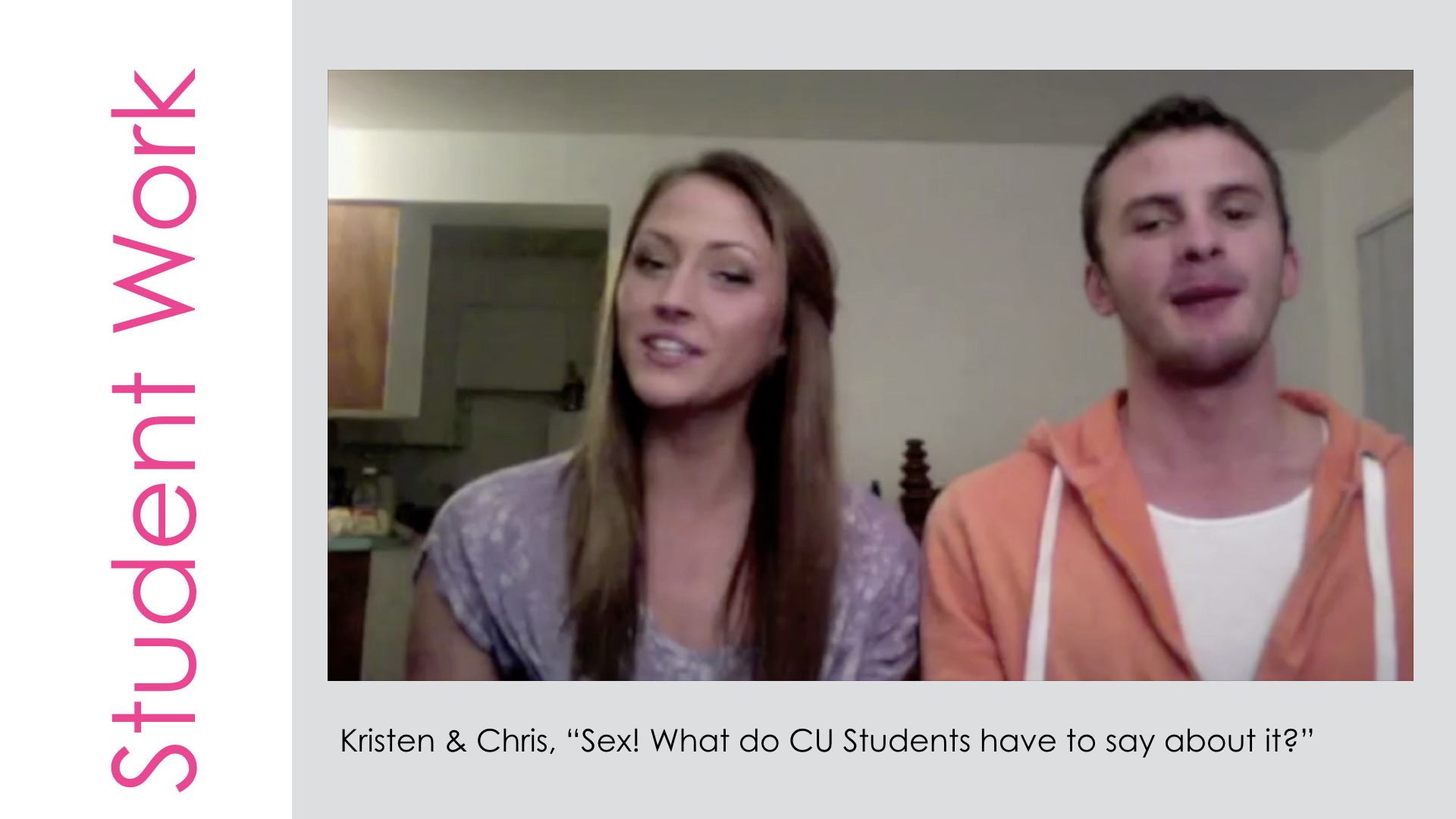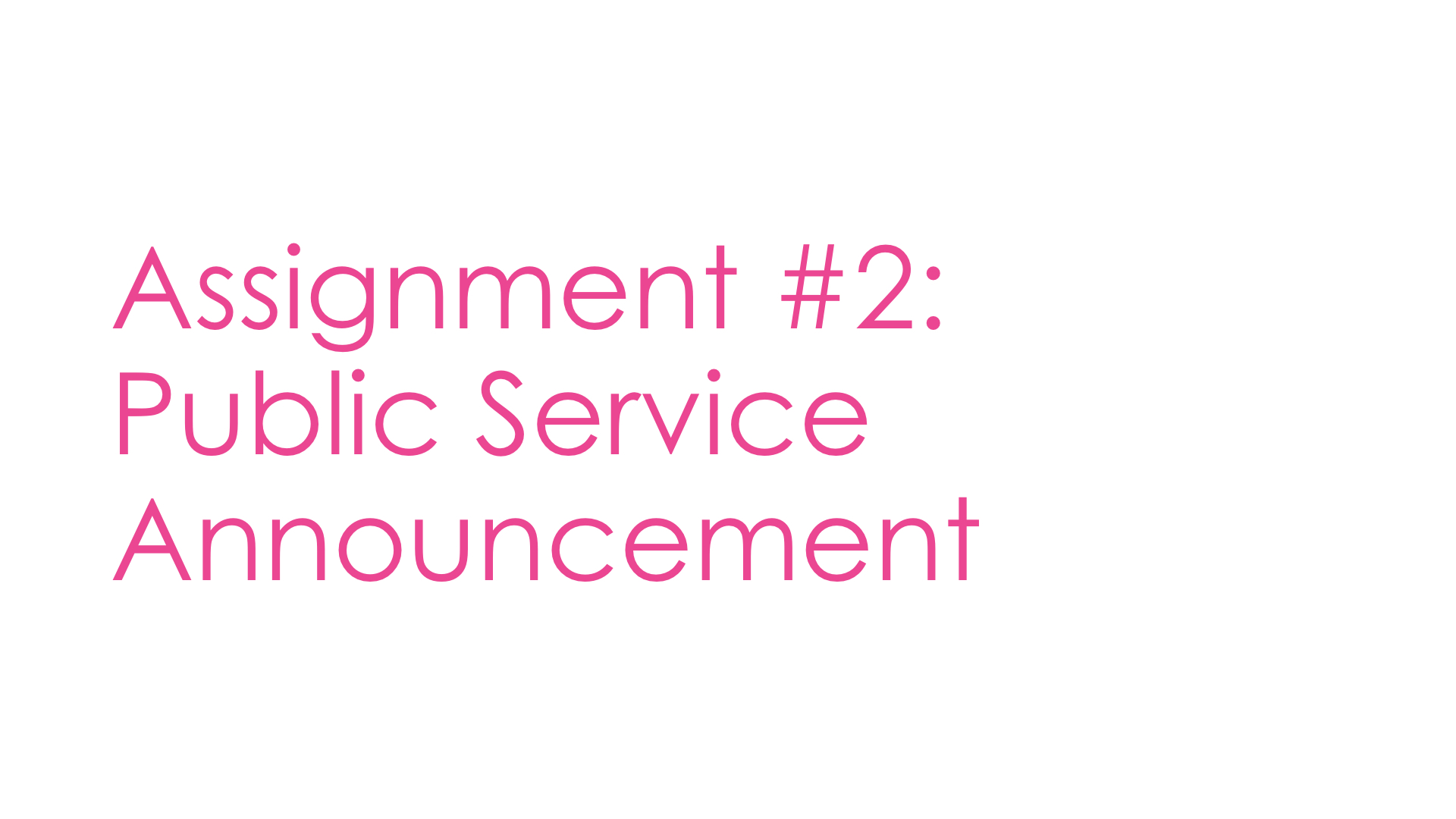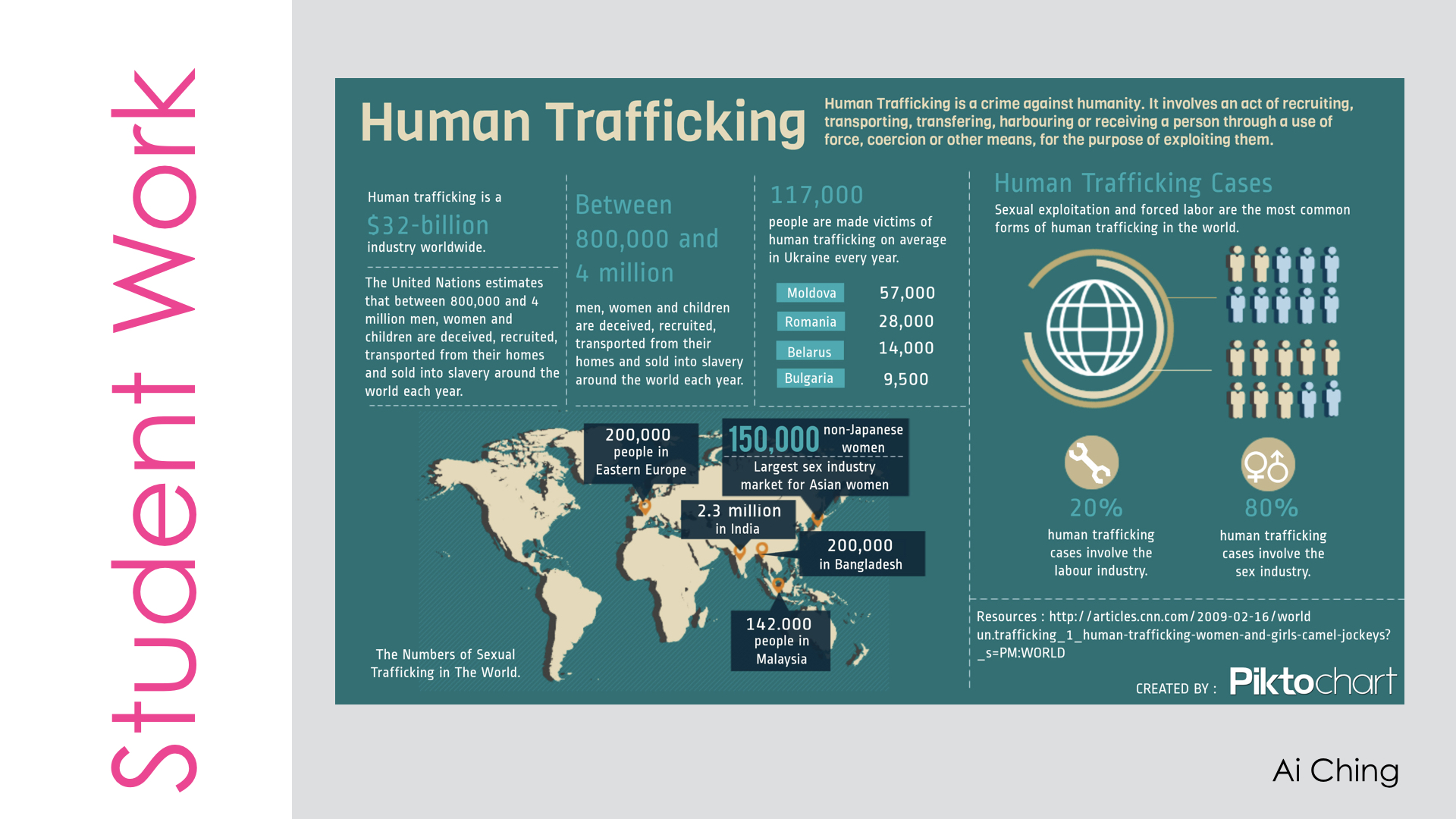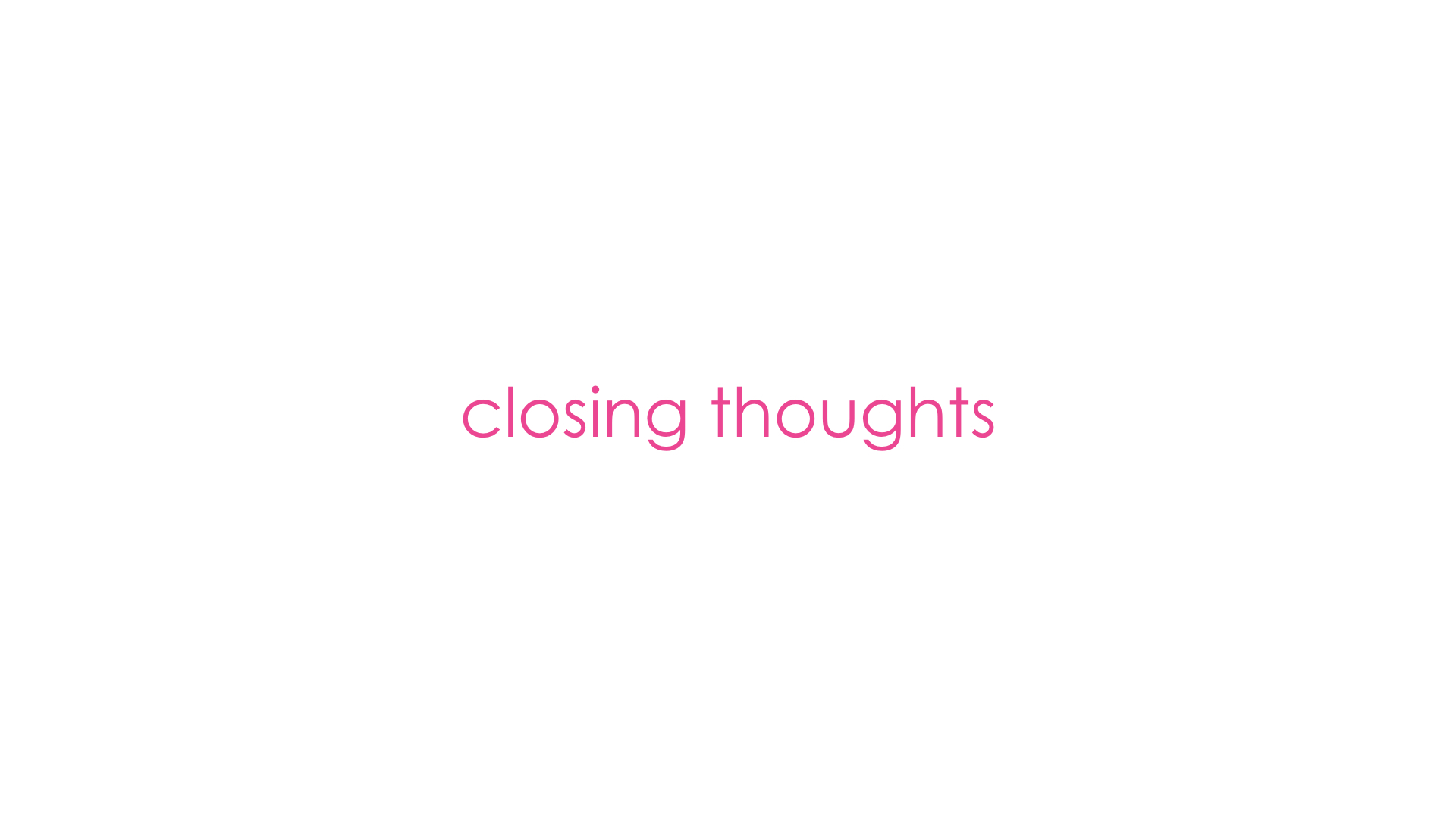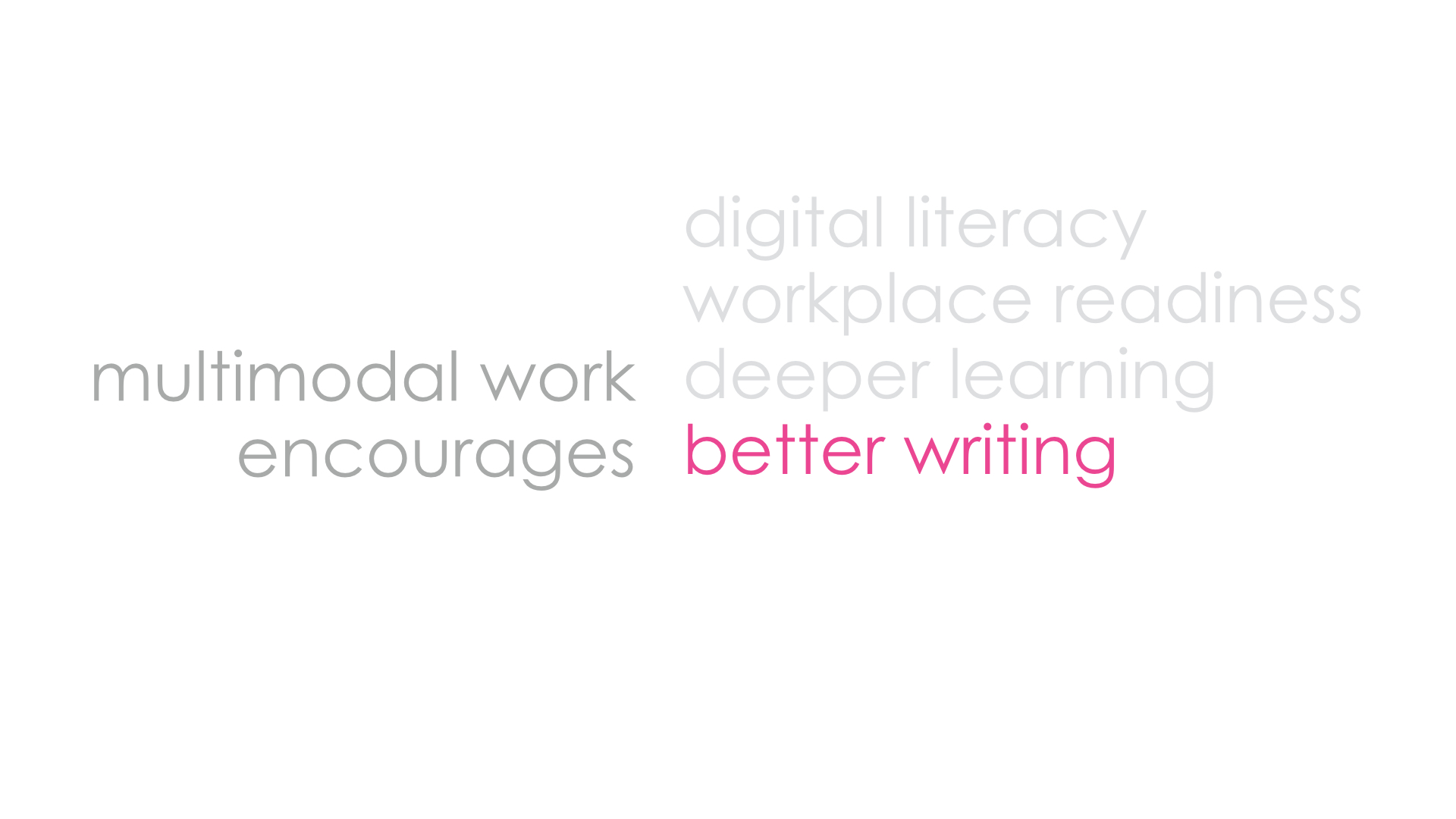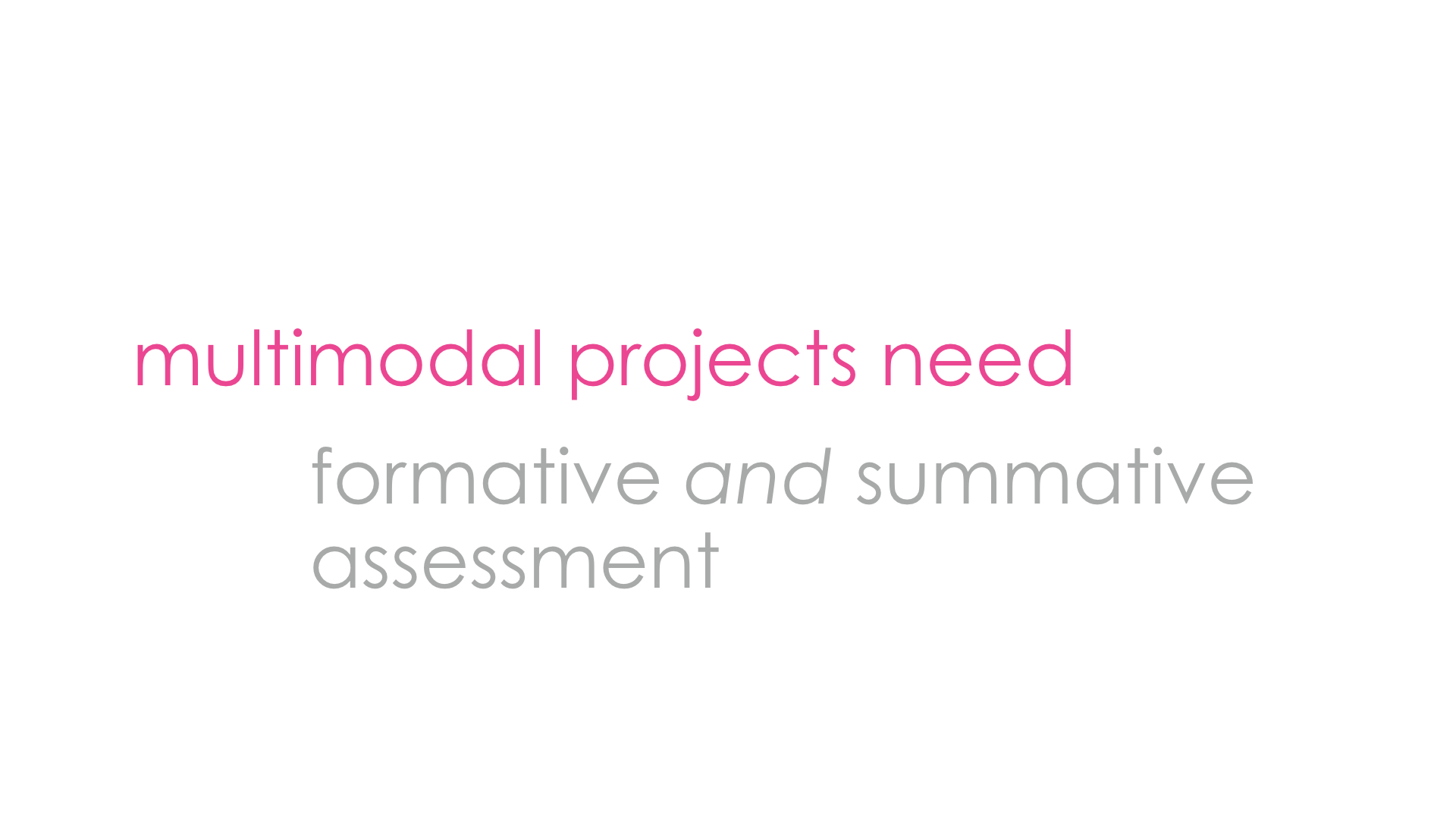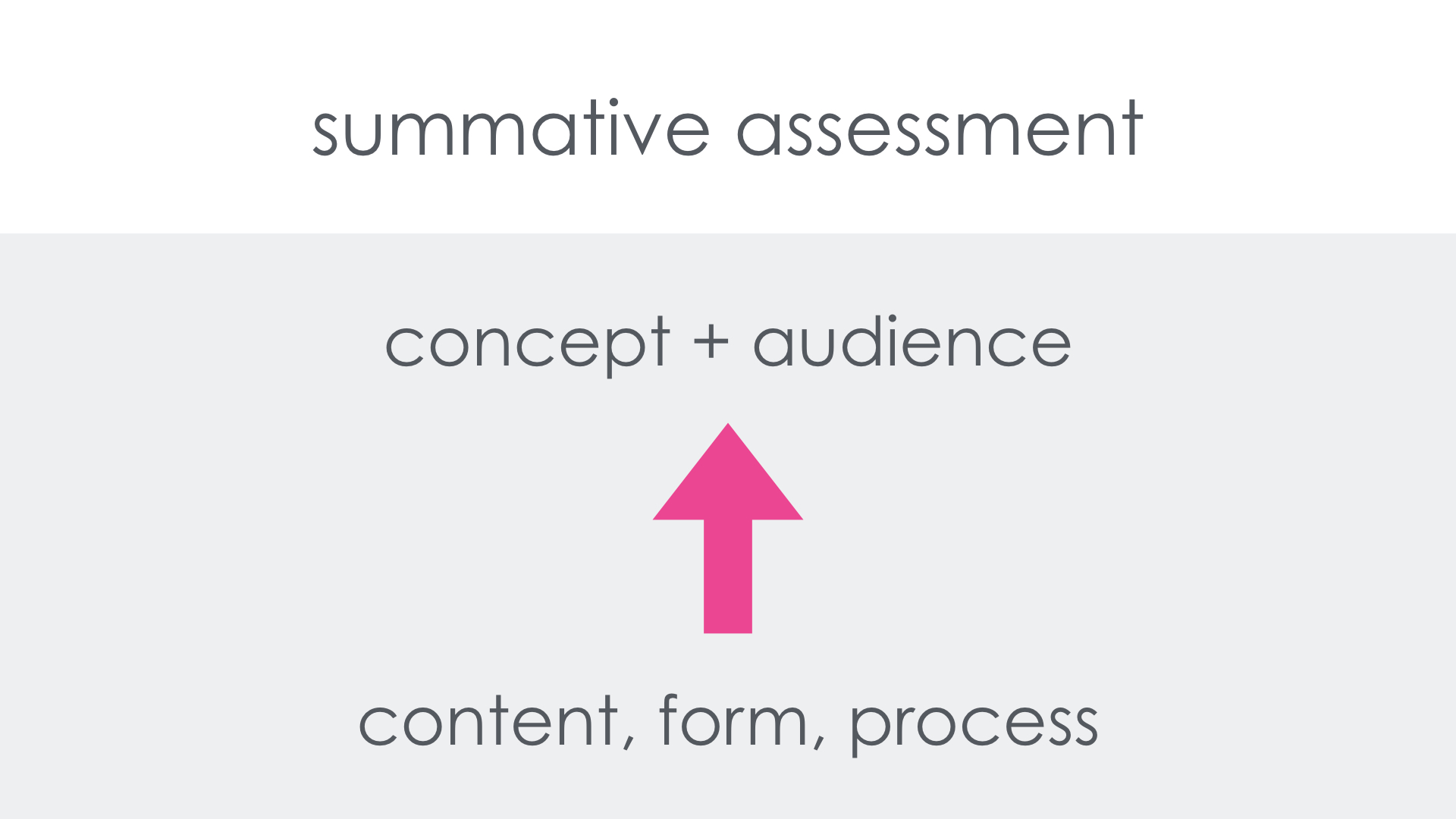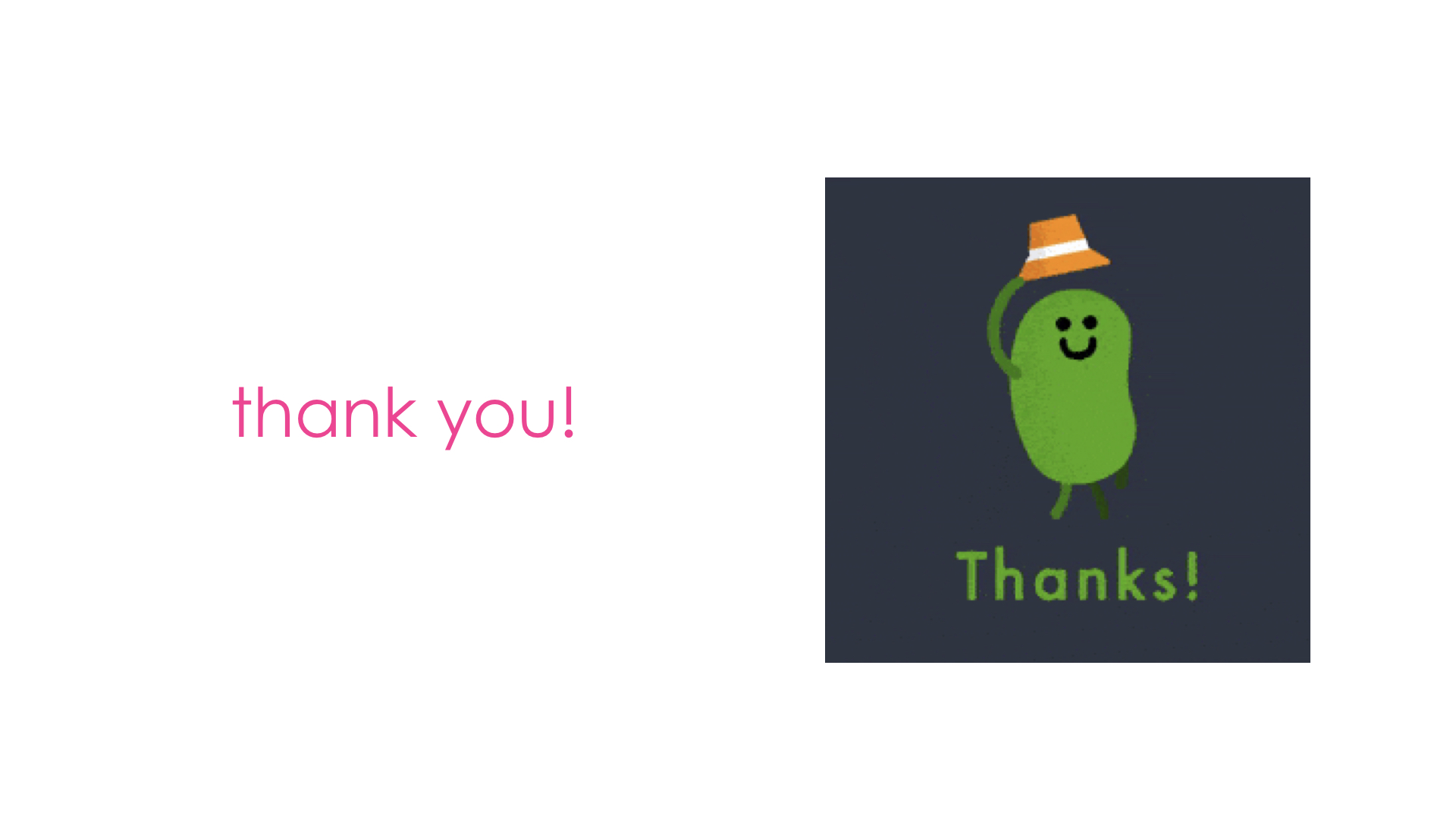 (The rubric you already use might be just fine)
Murray, Sheets, and Williams (2009) found that the program-wide writing rubric used at Ball State was just as effective at evaluating digital videos, collages, slideshows, and flash animations.
Why multimodal assignments?
Digital Literacy
Studies show that while students are often very adept users of technology, they have considerably less skills as makers. Students are consuming, but not creating, content. (Kennedy and Fox, 2013; Livingstone, Haddon, Görzig, & Ólafsson, 2011 )
Workplace Readiness
Studies show that for professions in science and engineering, medicine, the entertainment industry, journalism, and beyond now require multimodal writing in the workplace, from websites and blog posts, to multimedia presentations, infographics, and videos.
Whatever profession students hope to enter in the 21st century—game design (Gee, 2003), archeology (Boxer, 2005), science and engineering (Tufte, 1990, 1993, 2001, 2003), the military (D.C. Comics, 2005), the entertainment industry (Daly, 2003), and medicine (Hull, Mikulecky, St. Clair, and Kerka, 2003)
Student Engagement
Takayoshi and Selfe (2007) argue that multimodal work results in increased engagement among students and Research on transfer shows that deep student learning happens when students are engaged and invested in the work.
Better Academic Writing
A numberscholars have found that analyzing and composing multimodal work gives students new approaches to and ways of thinking about composing that transfer over to their more traditional academic writing. (Cope & Kalantzis, 2000; Gee, 2003; Hocks, 2003; Kalantzis, Varnava-Skoura, & Cope, 2002; Lankshear & Knobel, 2003; Wysocki, Johnson-Eilola, Selfe, Sirc, 2004
Multimodal projects need formative and summative assessment
Grading the final product is only one part of assessment work we do. Assign short assignments that help you understand students' processes and help students:
- learn/teach themselves the technical aspects of the project (and perhaps teach those skills to their peers!)
- evaluate similar multimodal work
- develop concrete plans (proposals, outlines, storyboards, etc.)
- reflect on their rhetorical choices (writer's memo/statement of goals and choices)
Though customizing rubrics for particular assignments is usually a good way to indicate to students your specific expectations, assessing a final project often ultimately comes down to how the content, form, and process serve the students' concept and audience.
That is, do the content, form, and author's choices effectively communicate its purpose to the intended audience?
Summative Assessment for Multimodal Work
Concept and Audience
- Is there a clear, well-selected purpose appropriate to the assignment?
- Has the writer chosen a specific and appropriate audience?
Content
- Do the textual/visual/auditory elements support the project's central purpose?
- Are the project's claims well-supported?
- Is there a clear organizational logic?
Form
- Are the various textual/visual/auditory elements well integrated? Are they essential to the projects' goals or do they distract from it?
- Are the various elements well placed and easy to read/view/experience?
Process
- Does the students' statement of goals and choices or other short assignments indicate thoughtful rhetorical choices?
Here are some questions a statement of goals and choices might address:
- What, specifically, is this piece trying to accomplish—beyond satisfying basic requirements? In other words, what work does, or might, this piece do? For whom? In what contexts?
- What specific rhetorical, material, methodological, and technological choices did you make in service of accomplishing the goal(s) articulated above? Catalog, as well, choices that you might not have consciously made, those that were made for you when you opted to work with certain genres, materials, and technologies.
- Who and what played a role in accomplishing these goals?
(Statement of goals and choices questions adapted from Shipka 2009)
Want More? Check out these great resources!
Burnett, Rebecca E. (2014). "A programmatic ecology of assessment: Using a common rubric to evaluate multimodal processes and artifacts." Computers and Composition 31.
Eidman-Aadahl, Elyse, Kristine Blair, Dànielle Nicole DeVoss, Will Hochman, Lanette Jimerson, Chuck Jurich, Sandy Murphy, Becky Rupert, Carl Whithaus, and Joe Wood. (2013). Developing domains for multimodal writing assessment: The language of evaluation, the language of instruction. Digital Writing: Assessment and Evaluation.
NCTE (2013). Framework for 21st century curriculum and assessment.
Selfe, Cynthia L. and Pamela Takayoshi. (2007). Multimodal Composition: Resources for Teachers. Hampton Press.
Shipka, Jody. (2009). "Negotiating rhetorical, material, methodological, and technological difference: Evaluating multimodal designs." College Composition and Communication 61(1).
Sorapure, Madeline. (2005). "Between modes: Assessing students' new cedia Compositions." Kairos 10(2).
Looking for sample rubrics?
University of South Florida, First-Year Composition.
(2015). A Digital Women's Studies Companion (First Year Composition).
Karita dos Santos (2015). MacMillian Community.
(see bottom of page). (2015). Elizabeth Kleinfeld and Amy Braziller. DRC: Digital Rhetoric Collaborative.
Kathy Schrock. Kathy Schrock's Guide to Everything.
(scroll through). Rebecca E. Burnett, Andy Frazee, Kathleen Hanggi, and Amanda Madden (2014).